Seeing a Banksy piece in real life usually means you're an insanely wealthy tycoon, but lucky for everyone reading this who didn't invent Coke/oil, seeing the infamous graffiti artist's work this October only requires two things: you being in New York City, where he's holding his month-long "artists residency"; and this handy Google Map, which we'll be updating every day through Halloween with the location of his latest Better Out Than In-stallation.
(That is, except for the truck, because it's, you know... a truck. Your best bet on Piece Number 5's whereabouts is Twitter.)
Of course, onlookers outside of Gotham can keep up with Banksy on his website, or the Instagram created specially for this project.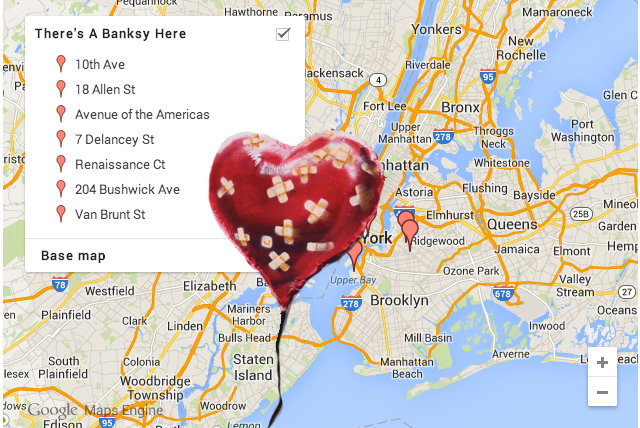 RELATED: GET THE LOW-DOWN ON BETTER OUT THAN IN, RIGHT HERE