Knock-off Dolce & Gabbana purses & sunglasses have always been coveted by riffraff, but when it comes to a whole music video ripping the floundering Italian label, that's a job for THE RiFF RaFF, whose same-named music video somehow manages to bankrupt the D&G name even more than that tax evasion conviction ever could.
You should watch the video above, but if you don't, cut to the chase with 8 especially ridiculous scenes starring hot models and The Dude Who Might've Been The Inspiration For James Franco's Character In Spring Breakers. Eat your heart out, Franco!
The 8 Most Ridiculous Lines From "Dolce & Gabbana"
0:38: "Fendi on my braids"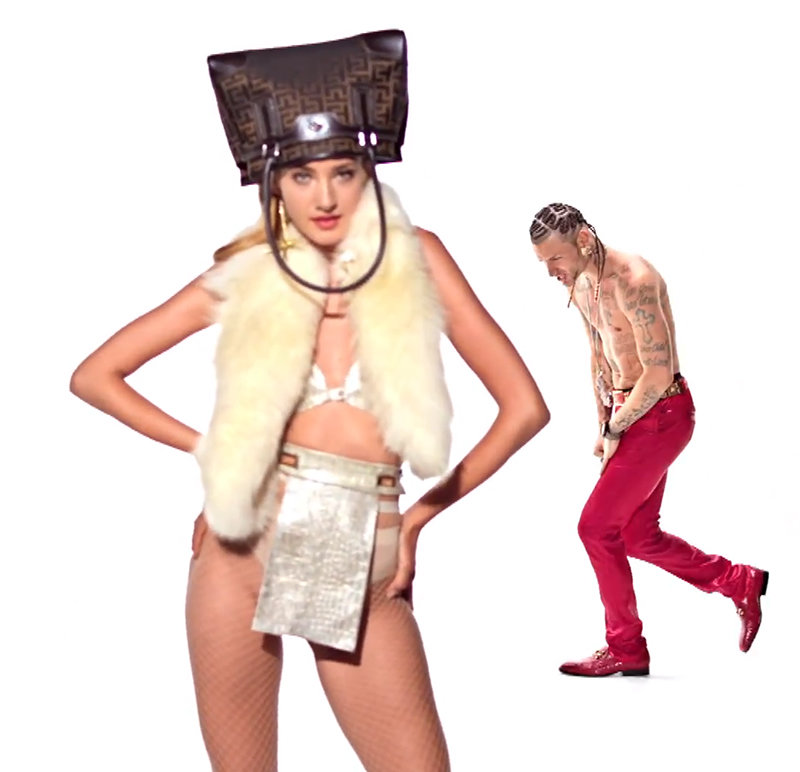 OH YOU THOUGHT THIS WAS ABOUT DOLCE & GABBANA? No luxury brand is safe from being flipped on its (or a models) head.
0:43: "Teeth on my chest/ Iceberg Caeser with some slugs across my chest"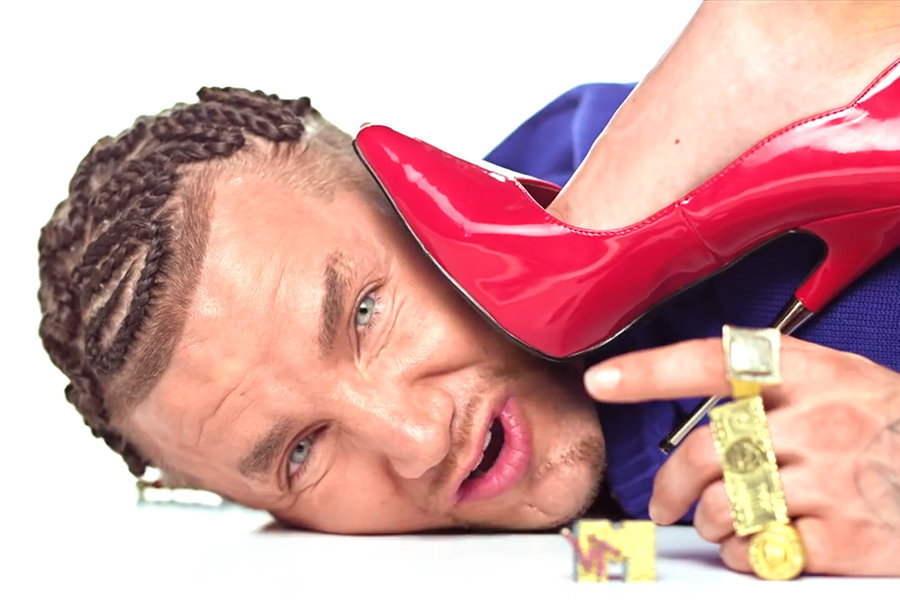 Totally...
1:01: "I'm outside eat fried okra? with Oprah"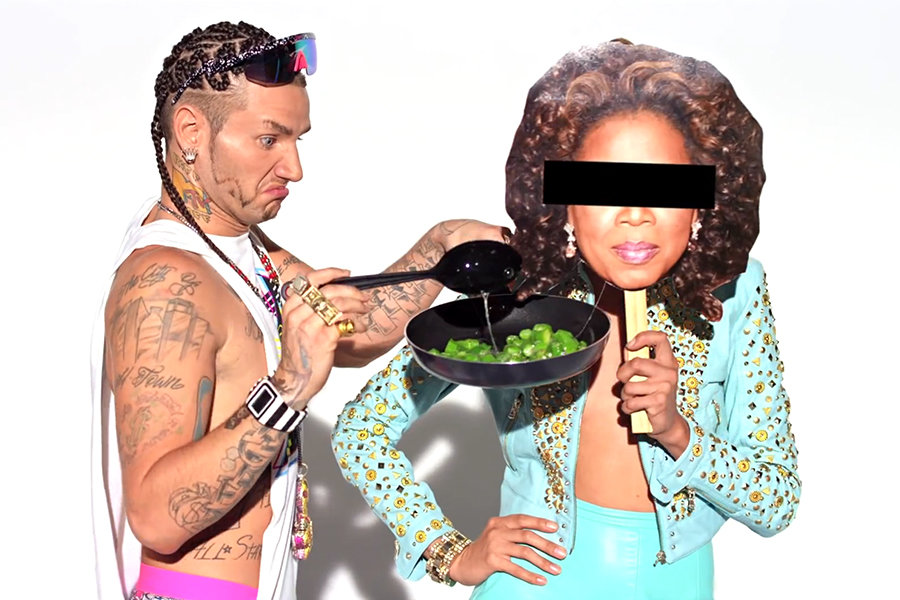 If you can't afford the book club queen's O-ppearance fee, just feed your okra to a model with a mask. Add a bar over her eyes to (maybe) avoid getting sued.
1:19: "Iced out my shoulder shrug / Suit made by Koala"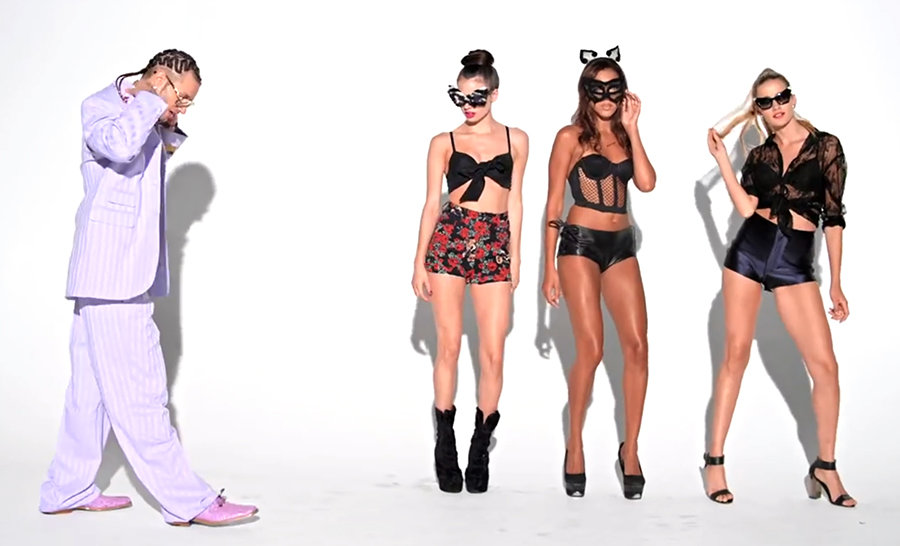 A "Blurred Lines" reference gets a whole lot blurrier when your pinstripe suit is purple, and made by/with/of koala?
2:05: "I'm a silverback, drunk and still leaning / Aquafina jets with the papaya steama"

Uh... "papaya steamas" for EVERYONE!?!
2:23: "Rap game Bo Jackson"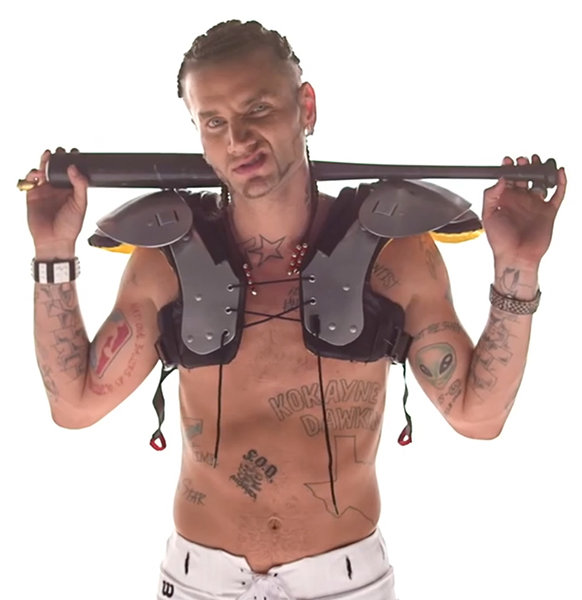 If RiFF RaFF is the rap game's Bo Jackson, then cough syrup must be the rap game's freak hip injuries.
2:28: "I'm good with the mathematics / Muthaf**k subtraction"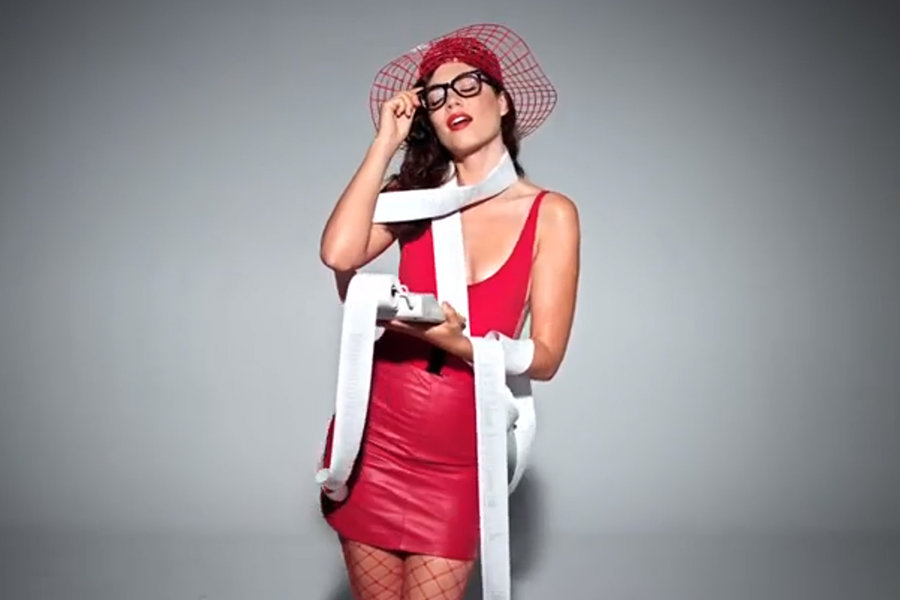 While RiFF may be good at mathematics, this model is probably not -- look at all those calculations!
3:07: "Seven butt-nakeds sipping drink in my sauna"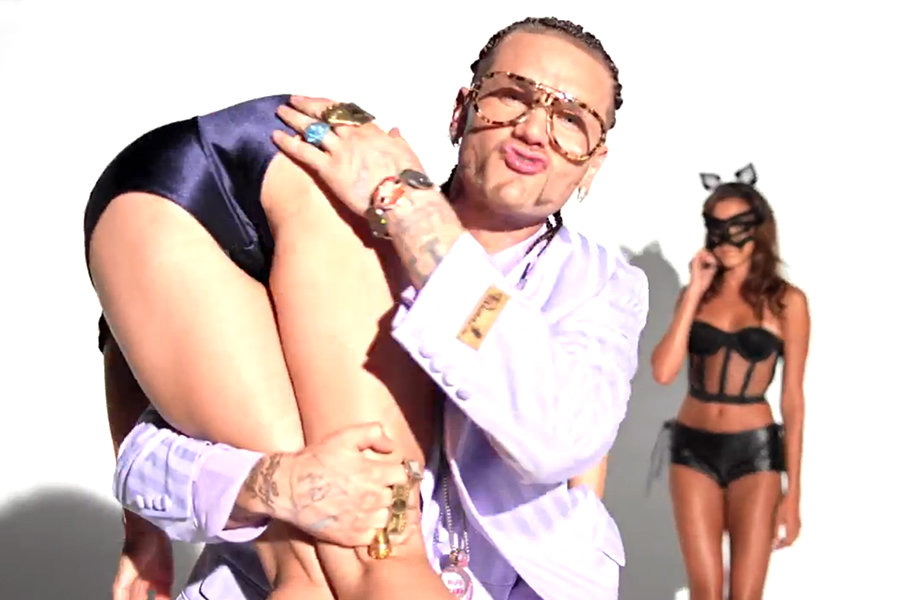 There's definitely a model union somewhere that prohibits grope-carrying the models. Not since Reagan has there been a stronger union-buster.
Bonus!: The Boa... Constrictor


It's not actually in his rhymes, but don't sleep on RiFF RaFF's most cold-blooded accessory, which might be the thing that strangles Dolce & Gabbana the most.