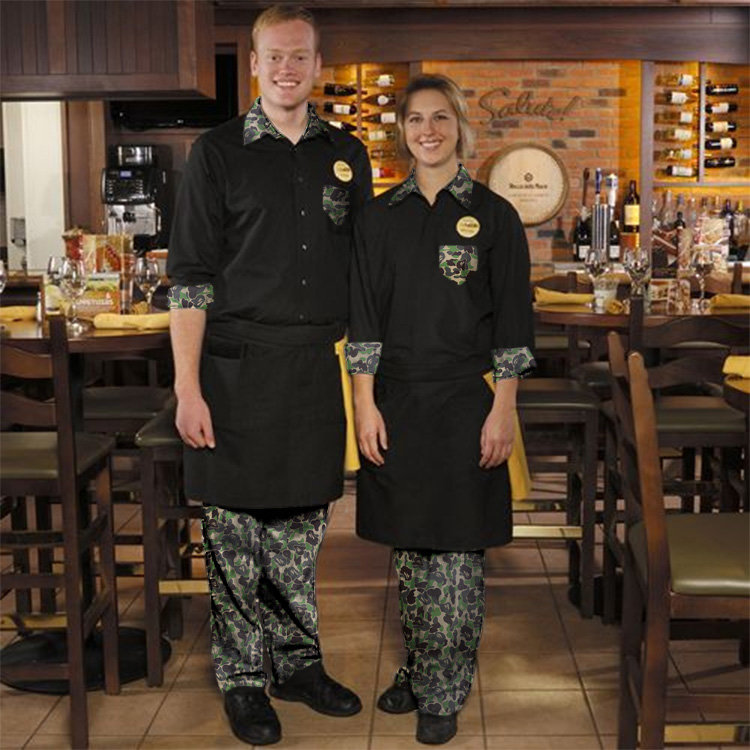 An ex-freelance photographer of ours who was annoying as sh*t, but also talented enough to somehow become a corporate photographer and make more money than we do, finally made up for all the agony he put us through by landing a gig with the Olive Garden. Why this makes up for anything: he immediately betrayed their trust by sending us the above photo.
HOLY. SH*T.
So, apparently, A Bathing Ape will be collaborating on a new uniform design for the the Olive Garden. The bizarre partnership -- which has yet to be announced by either brand -- is apparently going to hit select American locations of the "trattoria-style" franchise network for Holiday 2013, and will include shirting, pants, and silverware done up in BAPE's classic first camo.
There have been a lot of grumbling about the once-storied brand's decline (last year's AAPE Pepsi can, anyone?) ever since Nigo sold 90% of his stake to China's Owner-of-All-Things, I.T., back in February 2011. The designer severed ties completely in March 2013, but even so, this is kind of a new low.
For what it's worth, I.T. isn't the only buzz-hungry corp here; apparently Darden International (Olive Garden's parent) has been desperate for a solution ever since the chain began sliding last year. They've already gotten rid of the "Tuscan decor" and even replaced the uniforms once already.
But, again: HOLY. SH*T. This is basically insane. The Olive Garden waiter/waitress serving you unlimited salad and breadsticks in a BAPE uniform??? Really think about that. No seriously, take your hands off the keyboard for a second and think about that. Streetwear and fettuccine alfredo make a weird combination, right?
Either way, no additional pictures or details are available right now. We're expecting official confirmation of this project to turn up shortly on BAPE's website. Stay tuned.