The One Who Knocks may own the Heisenberg hat on the screen, but that doesn't mean The One Who Consumes Funyuns & Beer in Staggering Quantities (or you) can't rock the pork pie if the mood strikes.
[SPOILER ALERT] If you don't watch the show, watch the video above to see what happens when a Heisenberg mood strikes Walt.
You already know about Goorin Bros.' official Heisenberg hat, but since Breaking Bad is back on the air for its final victory lap, we've combed the dark, deep Albuquerque night world of pork pie retail to bring you 6 more fine examples of the stocky, short-brimmed cap that are available right now. Bring some Bad to your look by co-opting the most recognizable piece from Walt's wardrobe.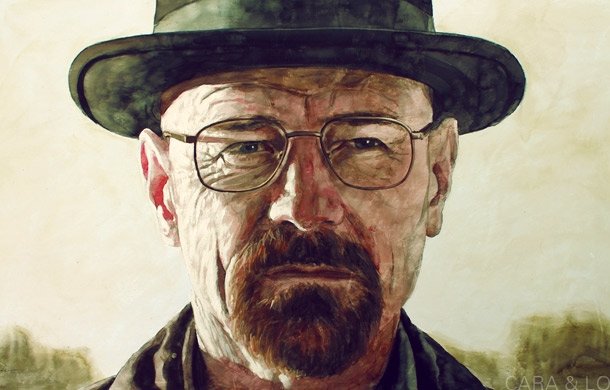 CLICK INTO THE GALLERY FOR IMPORTANT INFO, LIKE PRICE, BRAND, AND WHERE TO BUY!

[Painting of Walter White is available for sale here]
RELATED: THEN, OF COURSE, THERE'S GOORIN BROS. OFFICIAL HEISENBERG HAT