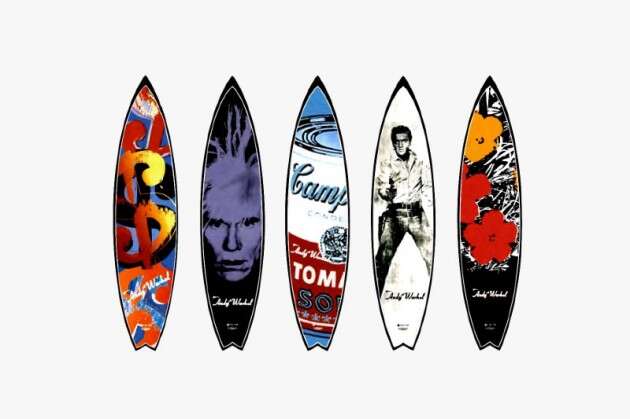 Imagine this: you're surfing. It's going great. You catch a big wave and carve back & forth, having the time of your life. And then, right as you're ducking down to shoot the barrel, you lock eyes with Andy Warhol. Yep: you're on acid it's possible, but only if you're surfing one of Tim Bessell's limited-edition Andy Warhol-inspired boards.
The artist/craftsman's first release consisted of five boards based off Warhol's movie San Diego Surf, and his sophomore effort will deliver another five and will display the entire collection at London's Stolenspace Gallery.
Bessell is a well-respected surfboard maker, or "shaper," as they're called (which I totally knew before writing this article), who's heavy in the game with over 46,000 customs under his belt.
So if you have a chance (or the cheddar), the works will be on sale as well as exhibited from August 2 through September 1. Hit Stolenspace's website for more details.
RELATED: COPE2 X SHEPARD FAIREY COLLABORATE ON PRINT BECAUSE THEY CAN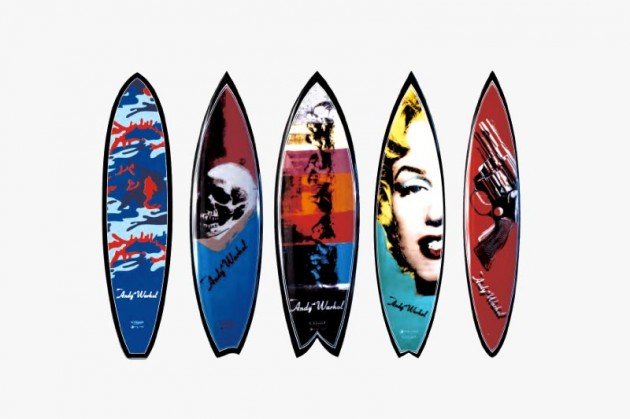 [via HighSnobiety]