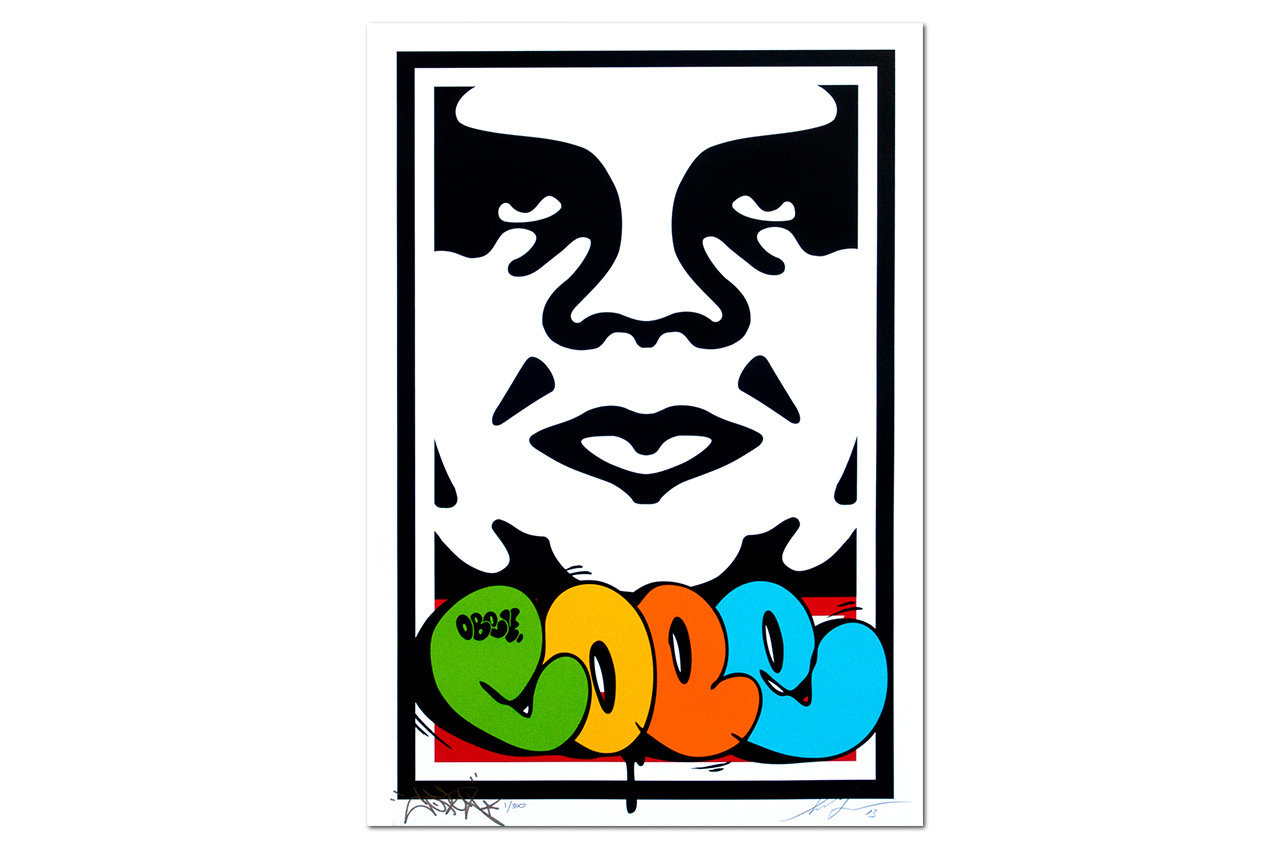 While New York City & Los Angeles have always been rivals, artistic ambassadors from each coast came together to make a limited-edition thing of beauty/relevance, with this latest collectible screenprint from Bronx-born legend Cope2 and Angeleno/yuppie treasure Shepard Fairey.
The print will be available in a limited run of 300, and features Cope2's iconic bubble signature over the lower quarter of Fairey's ubiquitous OBEY face. Ground-breaking? No. Something we want in our studio? Yes.
Check out the print above, and hit OBEY's webstore. 100 of the 300 will be available for the sure-to-sell-out price of $50 USD each starting 12p EST on July 25th.
RELATED: OBEY IPHONE CASES FROM INCASE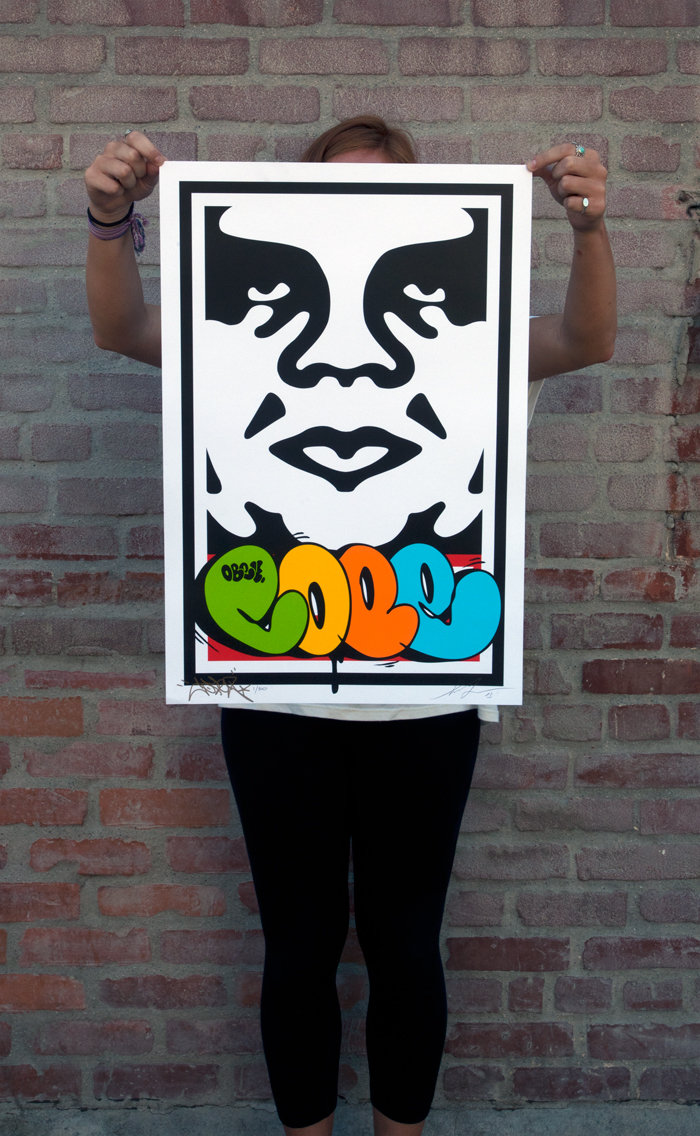 [via Hypebeast]