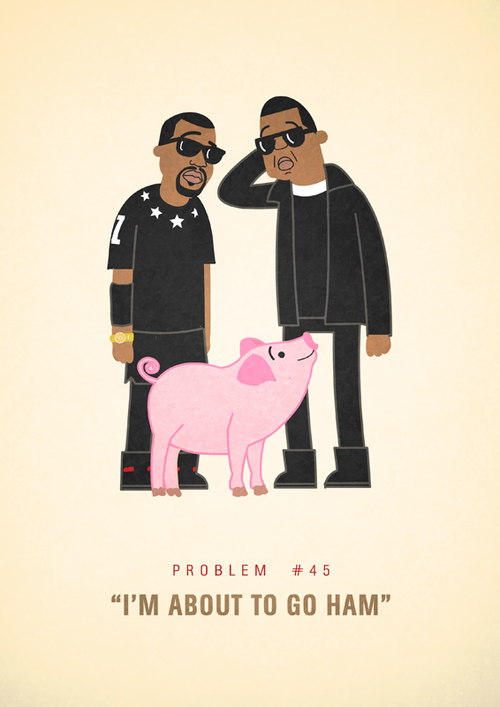 We may never understand why it took nearly a decade for someone to actually illustrate all of Jay-Z's problems, but we're glad artist Ali Graham is finally shouldering society's burden by helping the rest of us visualize HOV's visions.
It's been said that the "bitch" Jay refers to in his famous 99 Problems song is actually a dog, and considering the song references a drug-sniffing K-9 unit, that's very possible. But it's still interesting to explore the other 99 quandaries the rap mogul could potentially face, and Graham's blog is updated daily with original illustrations of what might be pissing Jay off.
Some of the images are derived from lyrics like problem #10: "One last time I need y'all to roar," but others are just downright absurd. Graham has fun with the proposition and comes up with gems like problem #33: "No time for adventures"?a clear ode to the Aventure Time cartoon.
Check out some of the illustrations below and be sure to hit the 99 Problems blog for daily updates.
RELATED: ANDREI BOGHITA'S VERY ABSTRACT SNEAKER ART