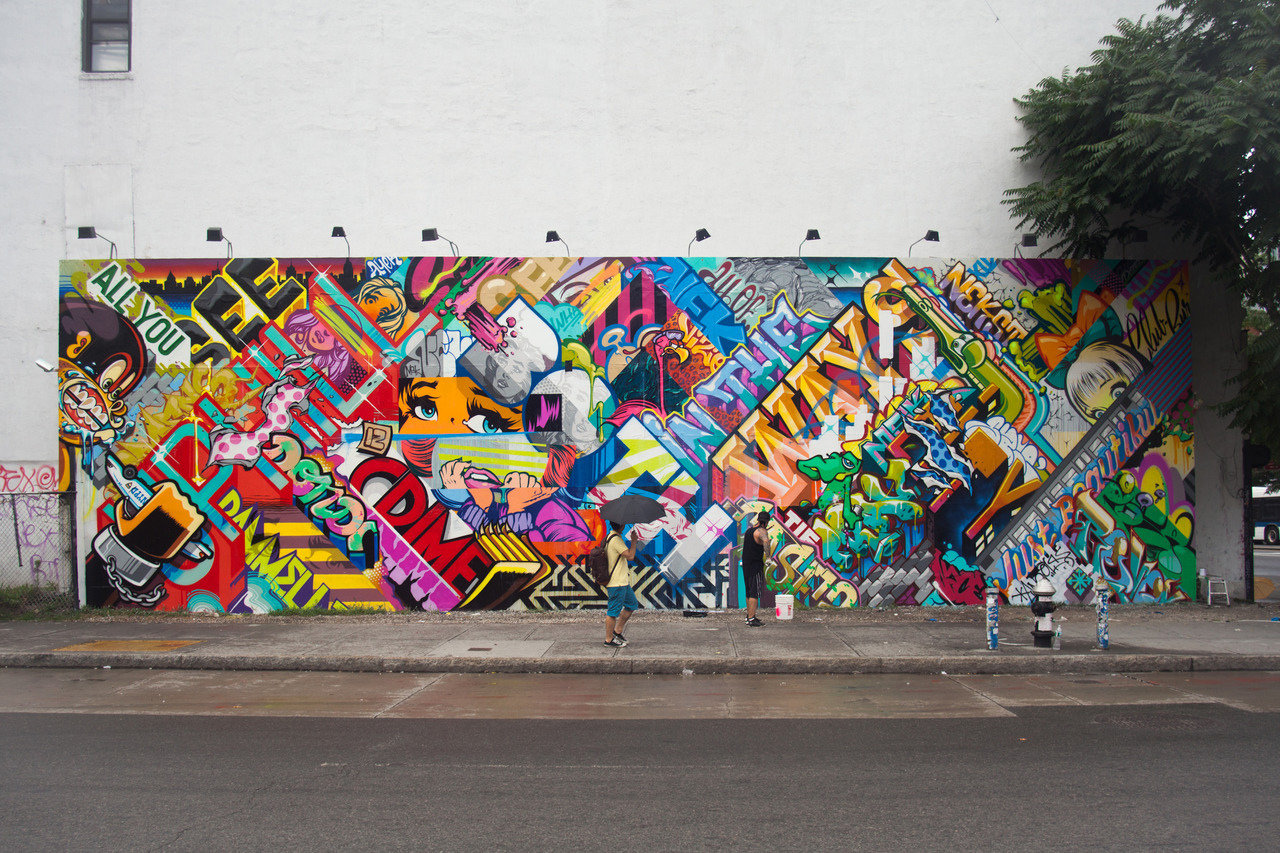 Like a particularly manic Dave Gibbons graphic novel, POSE & REVOK's Bowery Wall mural is furiously colorful, delivering a macro-toon vision to the crowded thoroughfare at one of its busiest corners. I love the different typefaces that the artists pulled into the mural: massive block letters crash unceremoniously into images of cop cars, subways, and women's faces, weaving a grid of chaos in magenta and puke green.
The mural pays homage to artists including DONDI, IZ, NEKST, TIE, CASE2, AYER, Rammellzee, Vaughn Bode, many of whom were New York graffiti writers, and all of whom have gone on to paint the big Mural in the Sky. New York graffiti blog Clams Rockefeller added that REVOK & POSE got assistance on this piece with MSK friends RIME, VIZIE, OMENS and TRAV.
Check out the mural above, and for more from REVOK & POSE, hit the Jonathan Levine Gallery in New York City.
RELATED: HOW IT ALL BEGAN...
[via Clams Rockefeller]