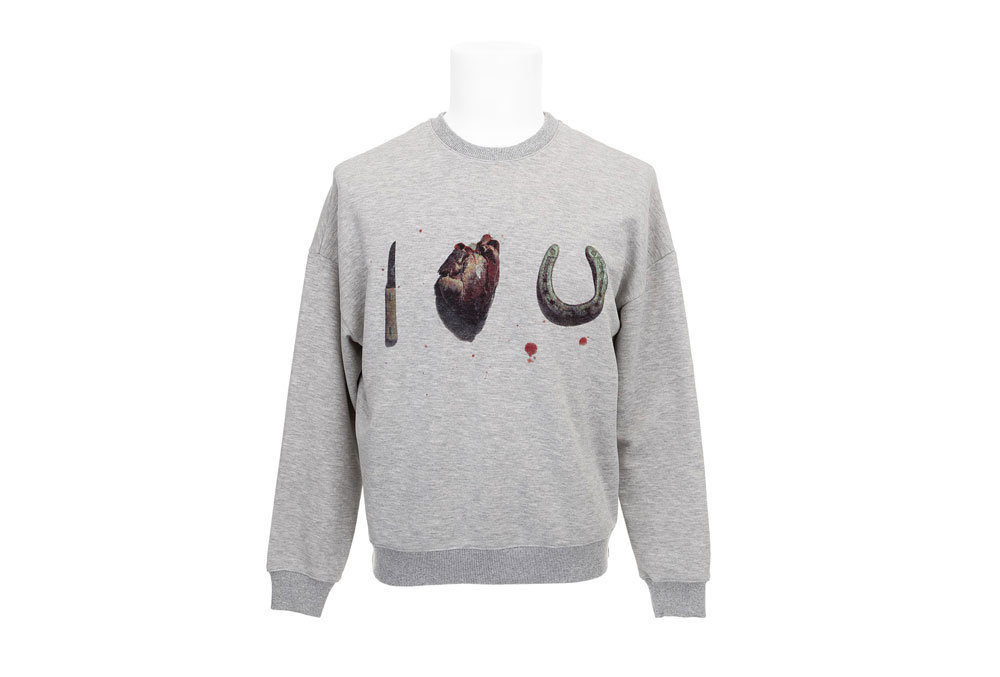 Known for his satirical and outlandish work, Italian artist Maurizio Cattelan teamed up with Massimo Giorgetti of MSGM on a capsule collection of striking unisex sweatshirts for the summer.
A summer sweater is kind of oxymoronic, but bear with me. Giorgetti selected ten images from Toilet Paper Magazine's huge archive of audacious and irreverent imagery and put them on an array of colorful crewnecks.
The resulting collection feels ripe for so-f**king hip guys everywhere, and can be found at The Corner.
RELATED: CARHARTT WIP'S "SOUND OF DETROIT" TEE SERIES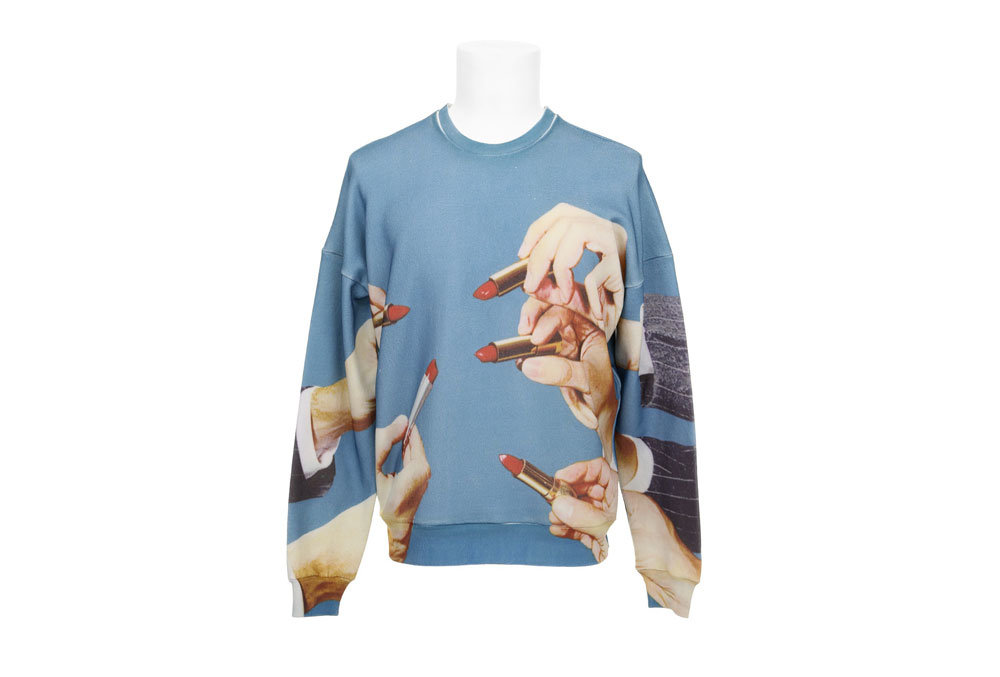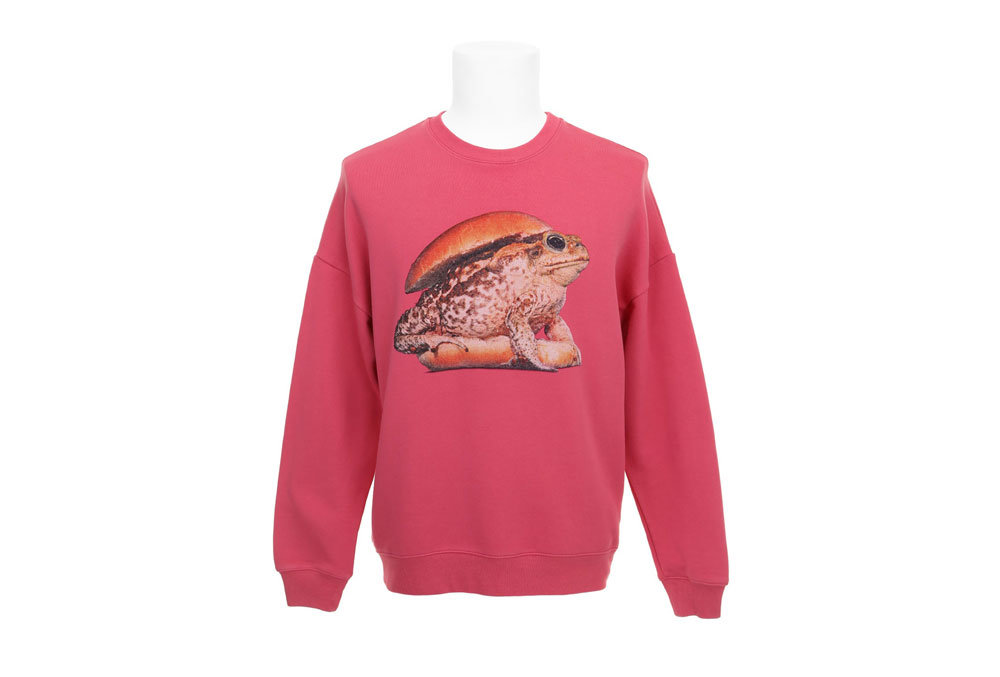 [via Vogue]