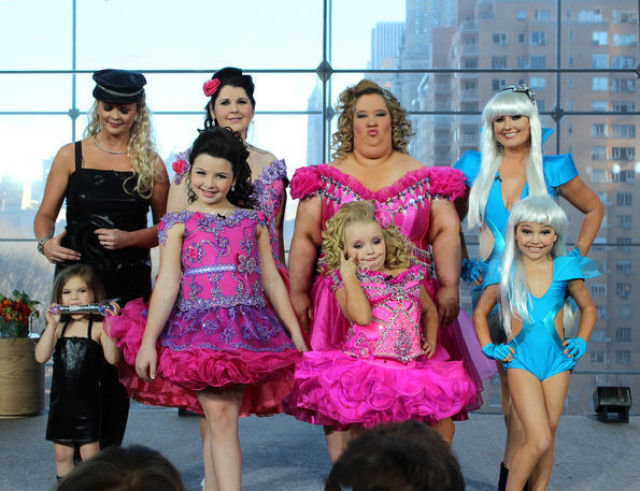 I can't stand watching Beauty Pageants because everything about them is horrible.
That being said, it really does crack my sh*t up when I see a beauty queen show her true colors, by being a complete and total moron in the "Question and Answer". I get it. It can be nerve racking to get up there in front of a billion people and talk about current events or personal opinions on controversial issuses, but it's not that hard to demonstrate basic understanding of how the world works.
Most of these girls seem like programmed robots who's only function is to have a shiny face/teeth/dress/hair. The whole notion that these girls are not being judged purely on the basis of how F#ckable they are is literally insane.
I'm harping on this because Sunday we got a glimpse into the Beautiful Mind of Miss UTAH at the Miss USA competition.
Take a look:

These beauty pageants, both domestic and international, have provided us with a rich history of epic stupidity, all captured on camera. We should really take a walk down memory lane, have a few laughs, and then start figuring out at what point in human history we went off course.
Let's begin with this. Who can forget this beautiful moment from 2007 when every person watching felt ashamed to be American, such as:

Alan Thicke's wild look is so dope in this one. It's from 92' so I'm sure that he thought he was killing it with this hair-do. But the contestant from Hawaii really lets us know why she loves her state so much, and why it's important to use an entire bottle of hair spray before going on stage at a beauty pageant.

This one just makes me really happy.

I wish the pageant industry would just accept what it really is and replace the interview portion with blow job competition or a "tell us about your first time with a rich guy who you thought was ugly but whom you slept with anyway simply because he was rich" section. That I would watch. And that is something that these girls would be more comfortable participating in.
Just seems silly to me to have these young woman parade around the stage in bikinis, completely sexualized, and then pretend like an obscure/fat Baldwin brothers isn't going to bang one of them in his dressing room immediately after the cameras stop rolling. Please discuss...