Like all dope artists, Matt Stevens has a habit, and he'll do anything to get his fix. Luckily for Stevens (and for us), his habit is pretty innocent -- he loves drawing & rendering Nike Air Max profiles in different settings.
Stevens has imagined his favorite Swoosh profile in cloudy skies, foamy lattes, and about everything in between. Nike Sportswear animated this video of some of the finest examples from Stevens' MAX100 project. It's a treat to watch, even if you've never once laced up an Air Max -- though, if you haven't... really?
Check out the video above, and hit Nike's Facebook to see more of Stevens art.
RELATED: SO MUCH MORE SNEAKER ART.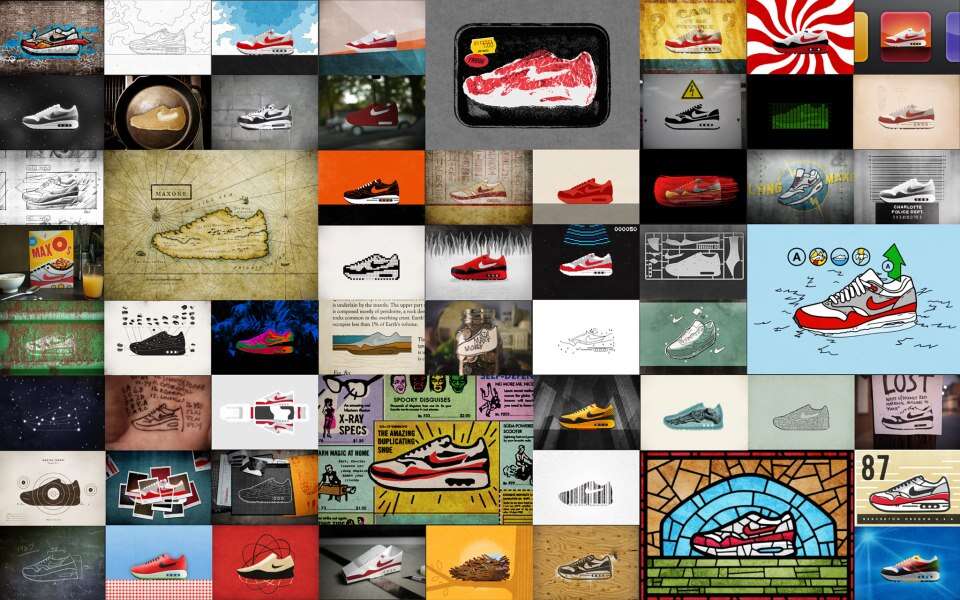 [via Hypebeast]