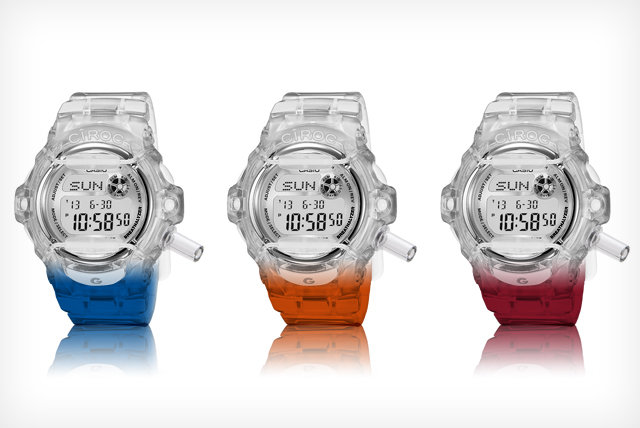 We've all been there: You're at Le Club, having fun, dancing horribly, drinking Diddy Juice, without a care in the world. Until...
It's time to go home, and you're unclear as to just how drunk you are. Are you sober enough to drive yourself home? Should you call a taxi? What would that entail? Do you want to have to have your idiot step-brother drop you off at your vehicle in the morning?
So much to consider. Maybe you're fine to drive home? I mean you only had about 10 Cîroc & Sevens. Right?
Allegedly the good folks Casio want to take the guess work out of your evening for your safety and the safety of others. They've teamed up with Cîroc to a make limited edition range of "vodka flavor"-inspired G-Shock watches that have a built in Breathalyzer.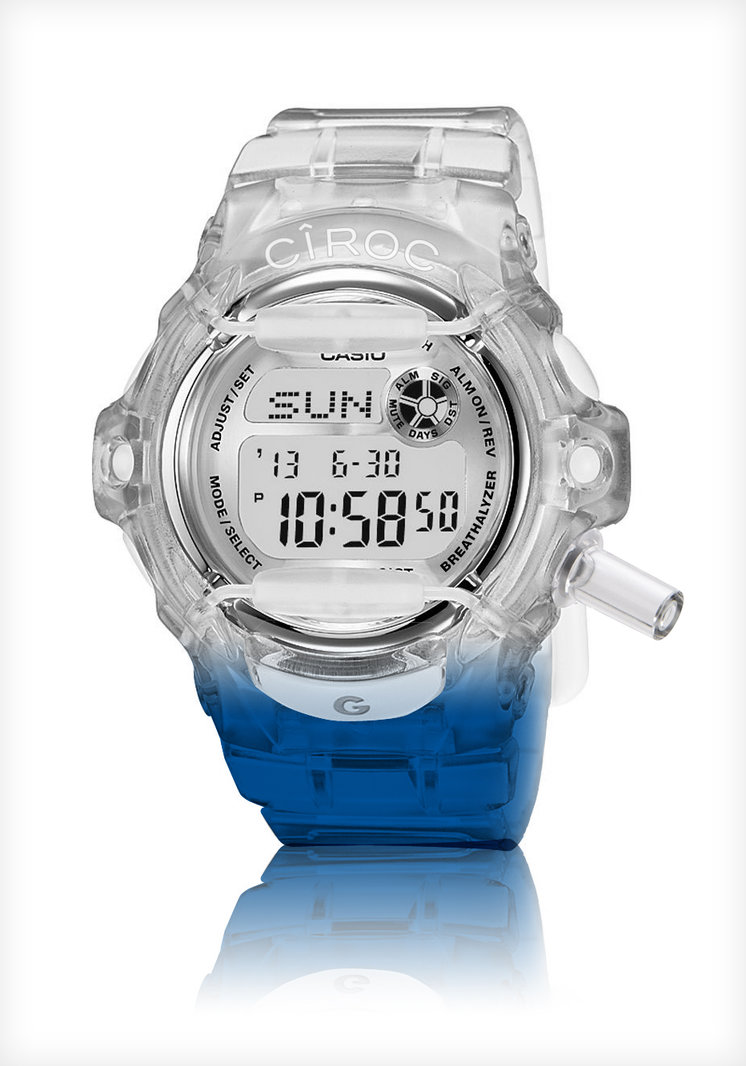 Sounds kinda crazy, but the watch has a small straw & sensor (in place of the stopwatch feature that comes standard on all G-Shocks) that will determine whether you are over the legal limit for blood/alcohol content.
I know Diddy won't wear this unless it comes in a precious metal version, but for the rest of us, the watch will be available in three flavors: Cîroc Original (blue- pictured above), Cîroc Peach (orange), Cîroc Red Berry (red).
I'm actually not that mad about this collab. Cîroc tastes pretty good. Also this watch is a great way to get a hot, drunk, girl to put her mouth all over your watch. Call me a deviant if you want, but I'm way into that.
The watch officially goes on sale on Friday, August 2. But I imagine the pre-order will start sometime in the next week or two.