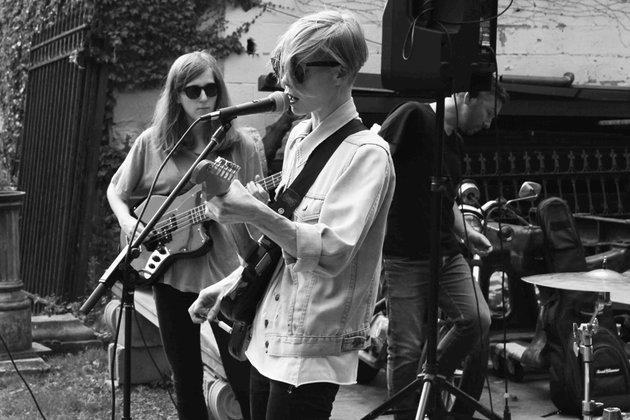 You may think it?s an easy task.
Throw a few cases of Brooklyn Lager into a cooler of ice, blast a Talking Heads/Notorious B.I.G.-heavy playlist, and grill some organic meat (buns held; obviously), and BOOM: you've got a New York City summer jam that everyone will love right?
Nope.
Because nothing in this city is as easy as it should be. New Yorkers need to be assaulted to remember something -- it's just how we process information. It?d better be an offense on our senses for us to actually experience.
This is why I?d like to use a benefit party I went to this week as an example of a memorable New York City summer soiree oozing with fun. This particular party was a fundraiser thrown by GAYLETTER for The Fire Island Pines Performance Series, which weirdly enough, is an artist series that?ll happen this summer on Fire Island, so freak flags were flying high.
Listen up, for your summer party you?ll need:
Prettiness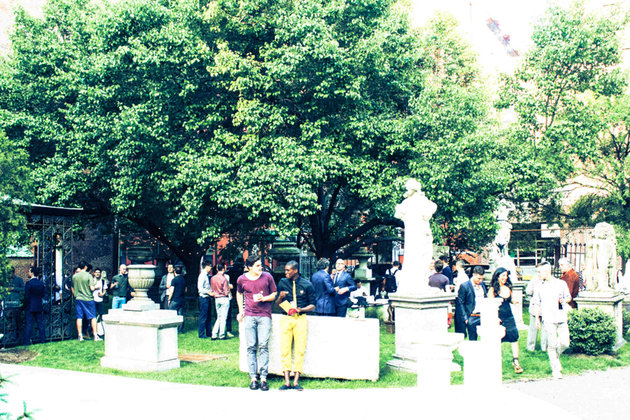 A natural setting against the dirty, sweaty backdrop of New York City makes guests feel special, clean, desirable, worthy, rich, thin, and alive.
Celebrities
You're definitely going to want to invite celebrity guests that people are both interested in but also scared of. Like Anne Hathaway and Chloë Sevigny.
Performance Art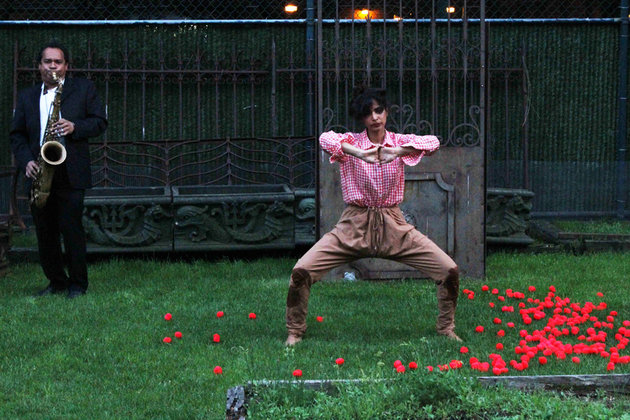 Every sick summer party needs performance art that makes you feel smart and completely retarded at the same damn time. Like Megha Barnabas pulling red pom-poms out of her ass. Or Tyler Ashley doing this: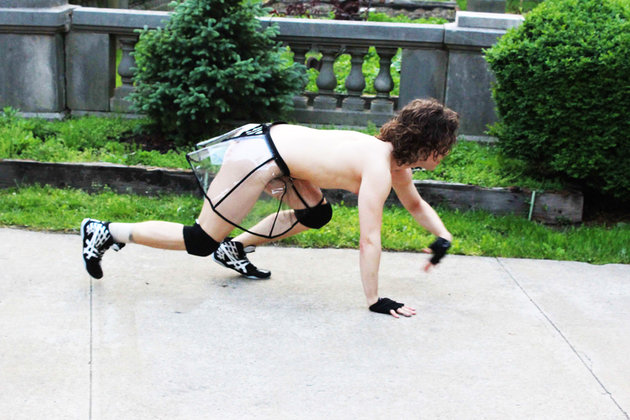 Amazing Guests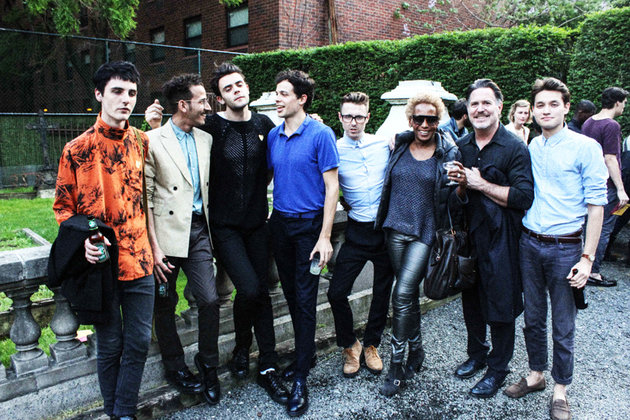 You're gonna want to make sure to only invite guests who will maintain high levels of creativity, uniqueness, nerve, and talent, even when they're sweating balls. (This is The GAYLETTER Gang, Artist Renee Cox, and friends.)
A Cause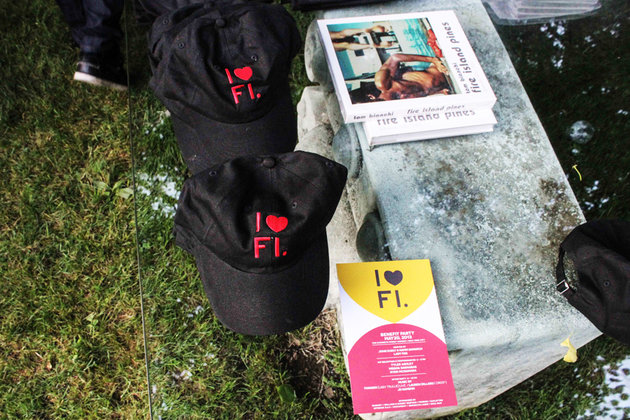 If you don't have an artist series to throw money at, then start something else to raise money for. Like a food co-op, or an improv night.
Or, don't make it about either of those things because they're annoying and you know that.
Booze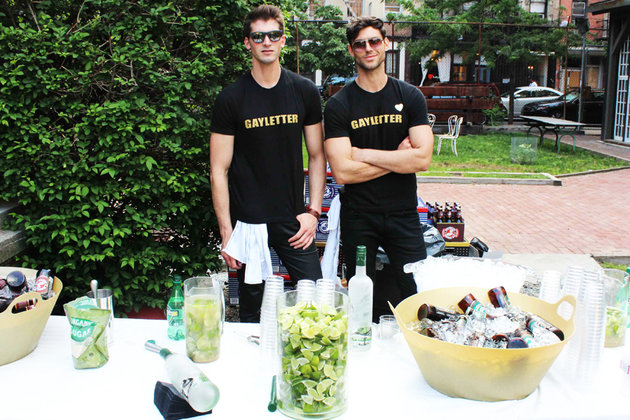 Duh.
So, now you know. If I show up to your garden party this summer and any of these boxes aren't checked, then you can expect a cold stare and possibly a slap. Just kidding, I'll slide right by you, smile, grab a drink, and have a perfectly mediocre time like everyone else.
Happy Summer!
FOR MORE IMPORTANT WORDS ABOUT THINGS FROM TANNER COHEN, CLICK HERE.
All Photos: Gerard Garvey