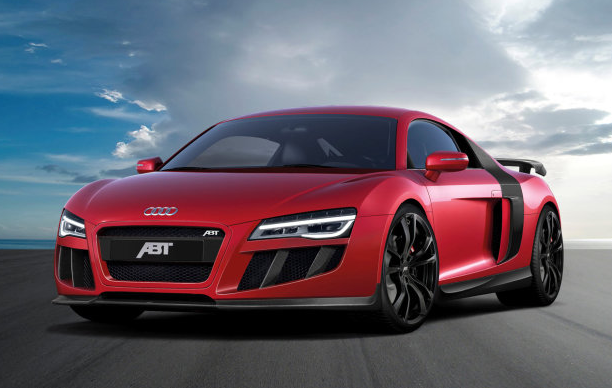 As if the Audi R8 V10 wasn't beastly enough, the aftermarket guys over at ABT decided to pump some more brutality into the sports car. Saying that this 525-horsepower beast isn't aggressive enough for you is like suggesting breast implants for Kate Upton -- sometimes, there's no need to play God.
What ABT actually did to the Audi R8 is blast the horses up to 600, in turn whittling its 0-62 time down to 3.5 seconds. (Side note: When did the benchmark become from 60 to 62 miles per hour? Who decides these things? Was there a vote? Was the public involved?)
The German firm also mounted a body kit on the R8's frame, not only as a badass addition (mission: accomplished), but also as a precautionary measure to keep the whip performing properly with all the new power. Other upgrades include a lowered suspension, stainless exhausts, and 19-inch rims in multiple designs.
Overall ABT will add about 200 miles per hour to the Audi R8 V10, and not only take a lot of money from you, but jack up your insurance rates too.
For more on ABT and the wizardry that they do to cars, click here.
WANT TO SEE ANOTHER REALLY FAST SHINY CAR? CLICK HERE FOR THE ASTON MARTIN CC100.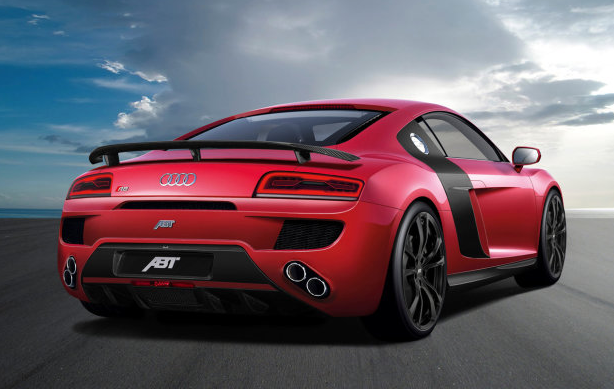 [via Autoblog]