I know what you're thinking.
Why put the McLaren P1, one of the top super cars in the world, on a snow-ridden and frozen track?
Because someone f**king can, that's why.
To call the weather conditions on this track "extreme" is putting it very lightly. Though the road surface is covered in layers of snow and ice, the P1 handles it like it's pulling into the driveway.
McLaren wanted to command its cold-weather testing, so they headed with a P1 over to the Arctic Circle and put it to the test. The prototype-like paint job gives it that extra flare while it races around a frozen track like it's been there many times before.
You need only to watch this short video to experience what this machine can actually do. I would love to have been sitting in the passenger seat for this one. Also, you have to appreciate the editing. Kudos to whoever put this together.
Head over to McLaren to learn more about what the brand has to offer. Check out things you could buy instead of a P1, right here.
Hold on and enjoy the ride -- I mean video.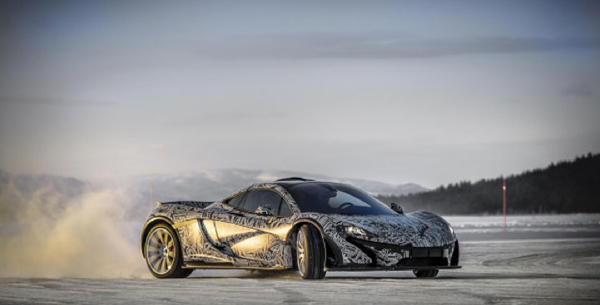 WANT MORE ARTICLES LIKE THIS? CLICK HERE.