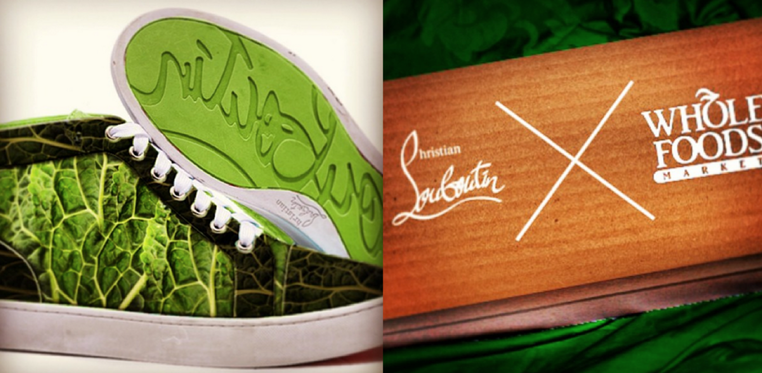 An un-named friend of mine who works at a photo studio in TriBeCa just sent me these photos. At first I was confused, then I was sad, then I laughed, then I cried.
She was at a shoot earlier this week for Louboutin, snapped these images, posted them on Instagram, and then her boss made her take them down immediately. What you are looking at is an about-to-be-released collaboration between Christian Louboutin and Whole Foods Market.
My source claims that this shoe is made of kale, 100% compostable, completely organic and will retail for around $1100 (a portion of the proceeds going to non-profit farming initiative run by Whole Foods).