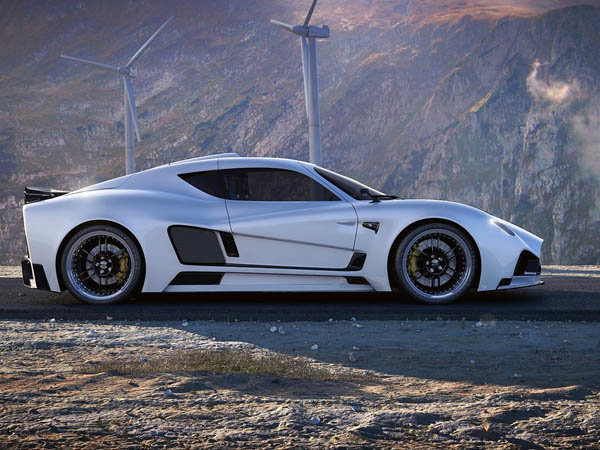 Add the Mazzanti Evantra to the list of supercars that we will never see on the streets... ever.
A huge factor in this assertion is the fact that the Italian marque has pledged only to make five of the V8 machine each year. Expect some Sheik to buy at least three because they can, Jay Leno to snipe up the fourth for his collection, and whoever this Mazzanti character is to keep one for himself.
And there you go -- that's 2013.
But about the car itself: its most recognizable feature is the forward-upward swinging doors. It reminds me of the brakes mounted on the roofs of NASCAR cars.
Mazzanti himself claims the car is a perfect mix of modern and classic styling. You can almost see it in the curves on the chassis, which could be referring to old Aston Martins or even Ferraris of the past.
Some numbers for ya:
701 horsepower
0-62mph in 3.2 seconds
Holds a 7.0-liter V8
Six-speed manual OR paddle-shift transmission
Available with a second chassis option for a lighter ride
Since its first debut back in December, the Evantra has gone through a few minor changes but the main pieces like the interior, start button, 20-inch wheels wrapped in low profile tires and huge Brembo brakes all remain the same.
Mazzanti brought out the two-seat Evantra for the recent Top Marques Monaco Show, but that was the only time people will probably see it because of its 5-per-year production limit.
For more awesome supercars you will never see, click here.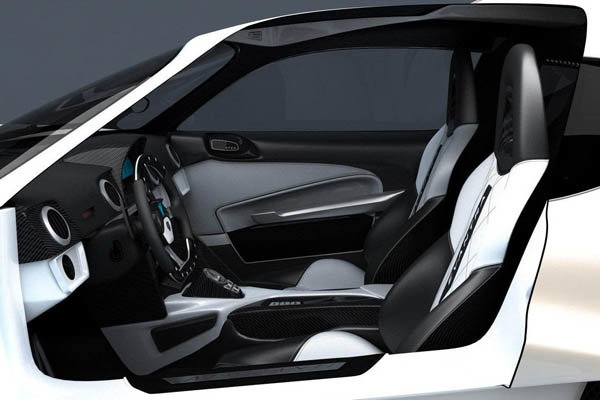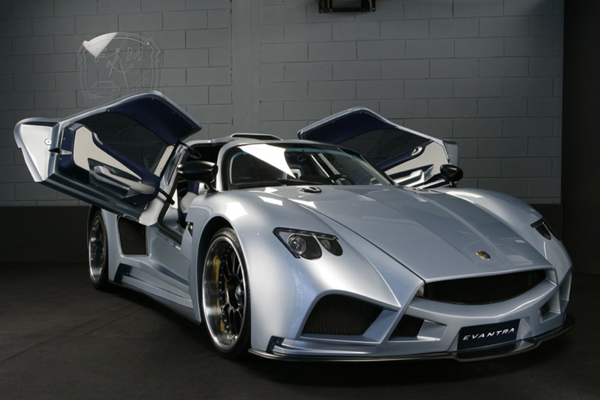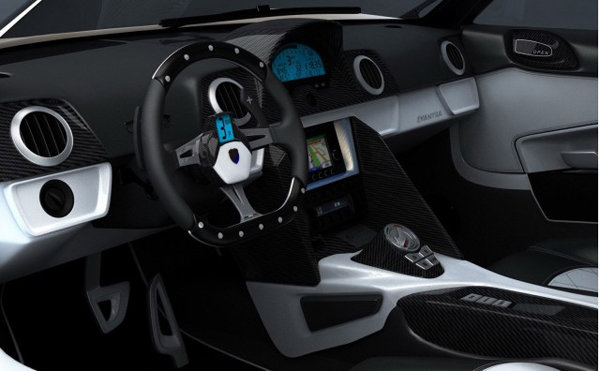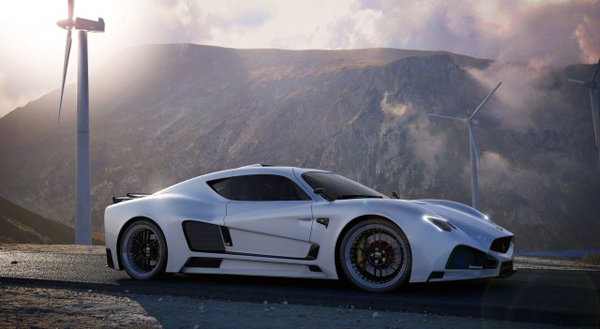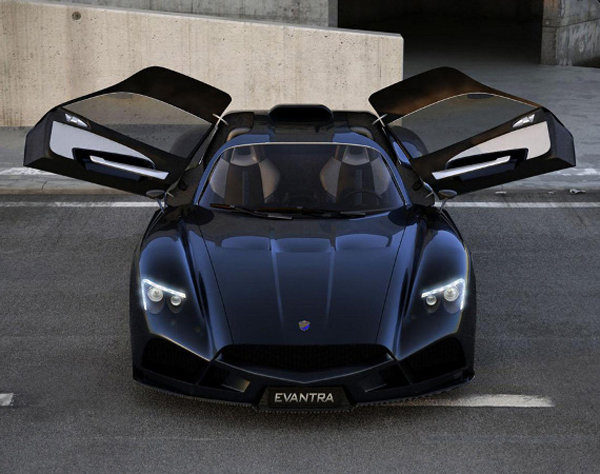 WANT MORE ARTICLES LIKE THIS? CLICK HERE.