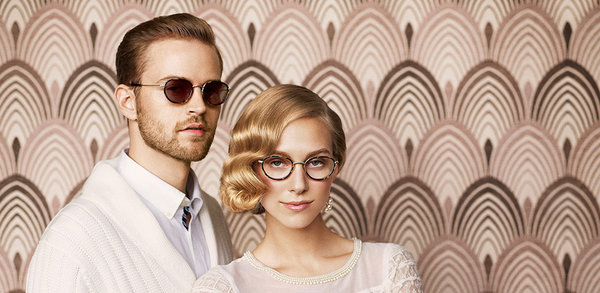 Based on my cursory knowledge of F. Scott Fitzgerald's most famous protagonist, I think Warby Parker's 1922 Collection would've appealed to James Gatz.
For one thing, the collection -- especially its sunglasses -- is especially cosmetic; Gatsby believed in appearance over pretty much anything (besides maybe daisy.) For another, it exudes the appearance of distinction, just like the many untouched volumes in Gatsby's famous library scene.
So I can't fault the mail-order opticians for jumping on the Baz Luhrmann Gatsby hype with the 1922 series. The brand did a good job on the Porter, Joplin, and Duke frames, offering those first two with emerald green lenses that evoke the Roaring Twenties.
Unlike the distinction that Gatsby bought, though, the 1922 Collection won't cost you an arm and a leg -- every pair is still the same $95 USD at Warby's webstore.
WATCH THE THIRD TRAILER FOR THE GREAT GATSBY, RIGHT HERE.
WANT MORE ARTICLES LIKE THIS? CLICK HERE.