A partnership between Orlando's Snap! photography series and Red Bull's Illume 2013 photography contest yielded this: a video lightshow conducted by professional wakeboarders Mike Dowdy, Adam Errington, and Dallas Friday.
The riders took to placid waters of the Orlando Watersports Complex after hours for an acrobatic session in front of photographer Patrick Rochon. By strapping the pros into wakeboards that had been specially modified with waterproof multicolored lights, and using super-long exposures, Rochon was able to grab amazing shots of technicolor rainbows as they splashed across the pitch-dark sky.
I don't know about you, but I have enough trouble staying up on a wakeboard in broad daylight. I can't believe these pros were able to keep it together in utter darkness -- doesn't seem possible.
For more from Red Bull's Illume 2013, hit its website. For more on Snap!, click here.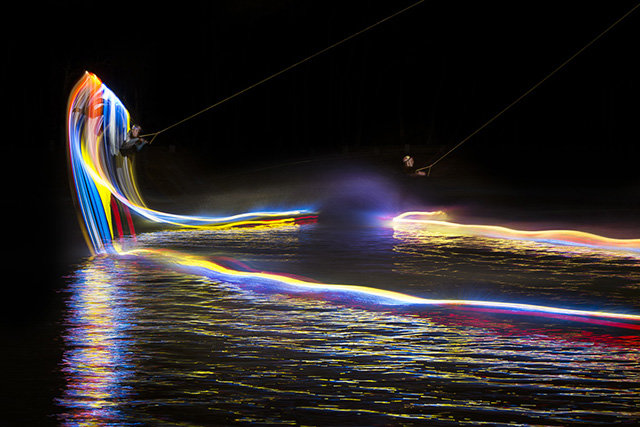 WANT MORE ARTICLES LIKE THIS? CLICK HERE.