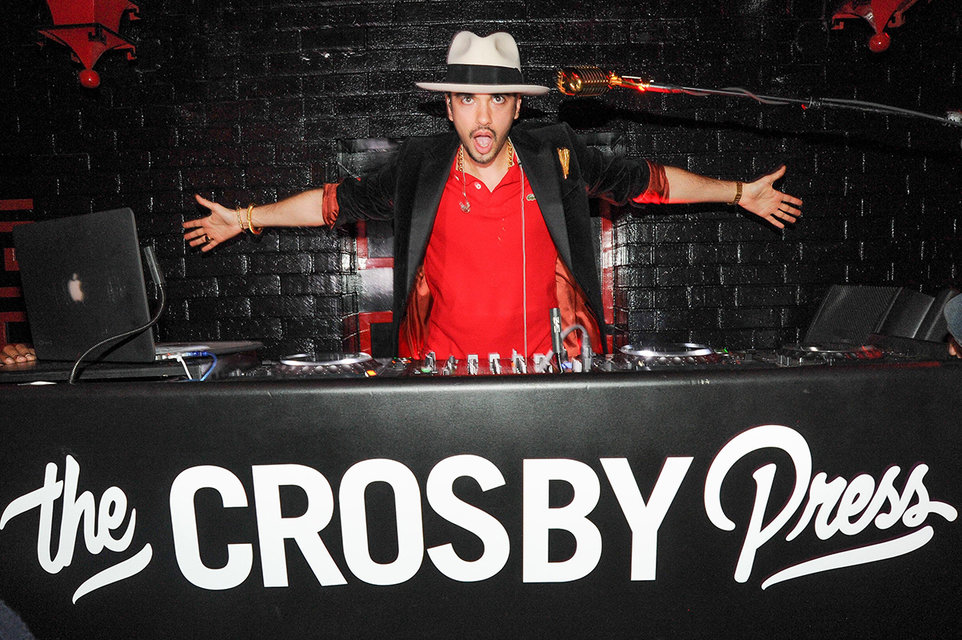 Last Thursday, we headed down to Chinatown with friends, family, and random, well-dressed strangers for the official The Crosby Press launch party at Manhattan's Le Baron. The party was powered by Pro LS All-In-One Face Treatment by Lab Series and Mountain Dew.
DJ Cassidy played for a crowd that included Wynter Gordon, Ronnie Fieg, Michael K. Williams, Thrillist Editor-in-Chief Adam Rich, Grungy Gentleman Editor-in-Chief Jace Lipstein, Dream Hotel owner Vikram Chatwal, Micah Jessie, SIR New York's Auston Bjorkmann, the Street Savvy NY crew, William Yan, Kyle O'Brien, Sam Lambert, and many more.
Check out the photos below, and stay tuned for the next time Crosby gets down.
WANT MORE ARTICLES LIKE THIS? CLICK HERE.