36 hours really isn't enough time for anything significant. For a graffiti artist to create an oversized and intricately detailed wall mural in 92 less hours than it took James Franco to hack his own damn arm off? Madness!
But, that didn't intimidate the ever-confident Swiss artist Fredinko from attempting his colorful project at Grafk13, the graphic design and young art exhibition in Switzerland. How did he get his mural done in the exhibition's 36-hour time limit? He enlisted the audience's help. Obviously.
Check out the time lapse video above and photos below, and for more hit the artist's Facebook.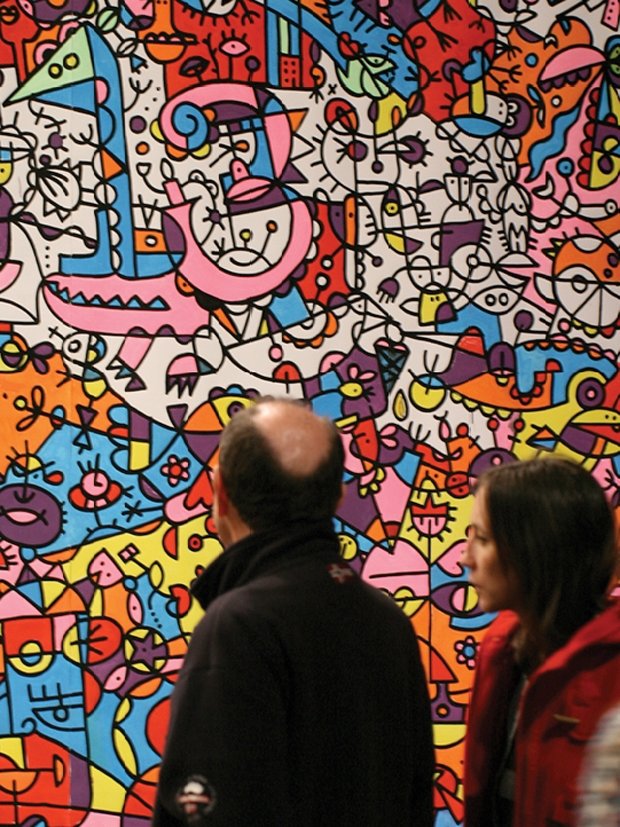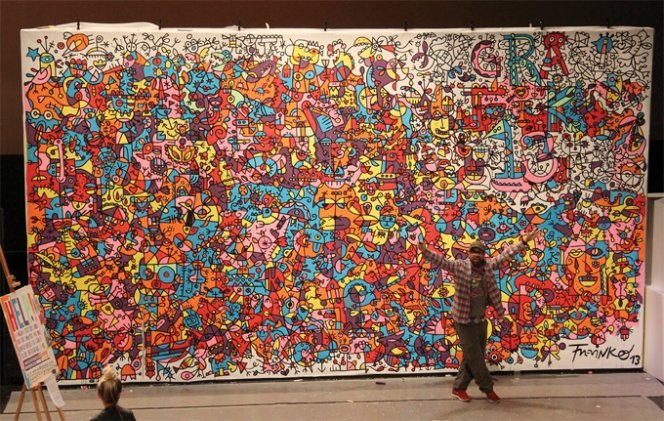 WANT MORE ARTICLES LIKE THIS? CLICK HERE.
[via 12ozprophet]