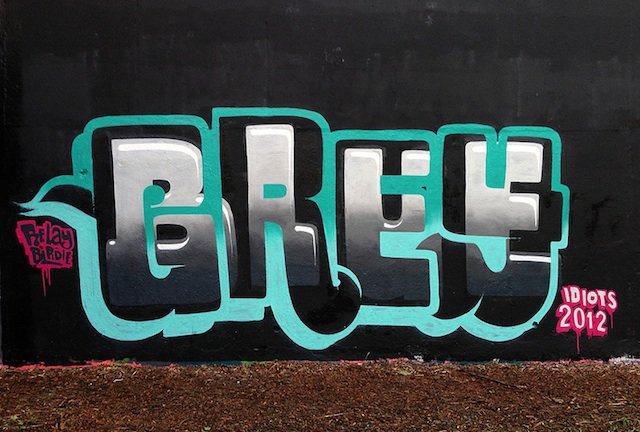 That picture above says GREY BLUE. See it? It's not easy, and will likely give you a bit of a headache, but it's just one of the many overlaid word murals that British graffiti writer Peter Preffington has created.
Check out the gallery below -- how many words can you read?
For more, check out his Flickr.
WANT MORE ARTICLES LIKE THIS? CLICK HERE.
[via Whudat]