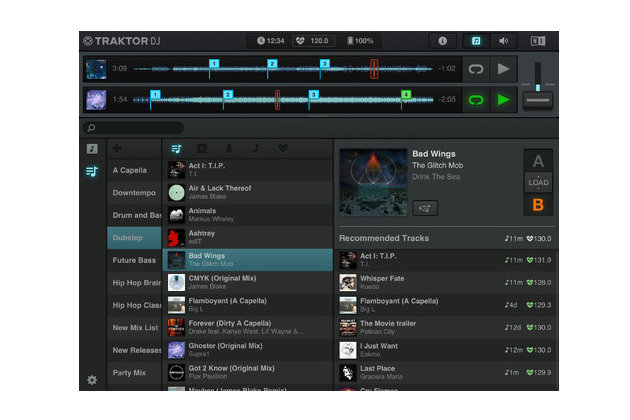 When we first wrote about that Nine Inch Nails x Carly Rae Jepsen mash-up, Thrillist's editor-in-chief strode over to show us the Traktor DJ app, an iOS turnable system that costs a whopping twenty bucks.
"It's cool", he said, nonchalantly. Gizmodo doesn't agree. It's really cool: "Traktor DJ for iPad is better than turntables", the reviewer gushed.
Somewhere in between the two reactions is the truth about the app, which was developed by a German firm called Native Instruments GmbH. The software will allow you to manipulate up to four tracks at the same time, using all the basic tools in an actual DJ's arsenal: reverb, delay, glitching effects, crossfades, and so forth. You can draw music from your existing iTunes library (though you'll need a free-to-a-certain-point Dropbox account), and even record your assuredly fantastic mashups for your friends to hate on.
Is all that worth twenty dollars? Well, no, probably not (I expensed it, because I'm like, pretty much a journalist), but it is cool. And if I wasn't allowed to write about cool things that may/may not be worth it, I would be out of a job.
If you think it's worth it, buy it on iTunes for $19.99 USD.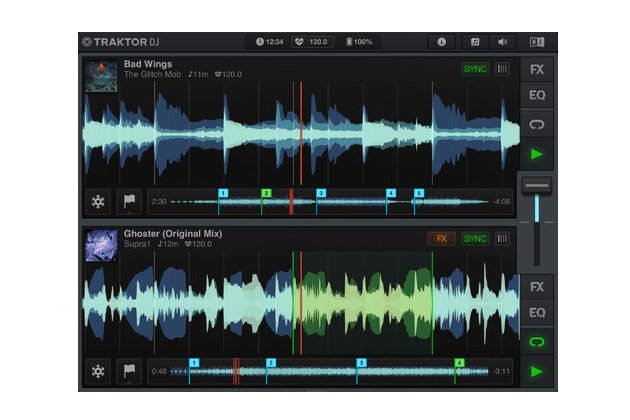 WANT MORE ARTICLES LIKE THIS? CLICK HERE.
[via HighSnobiety]