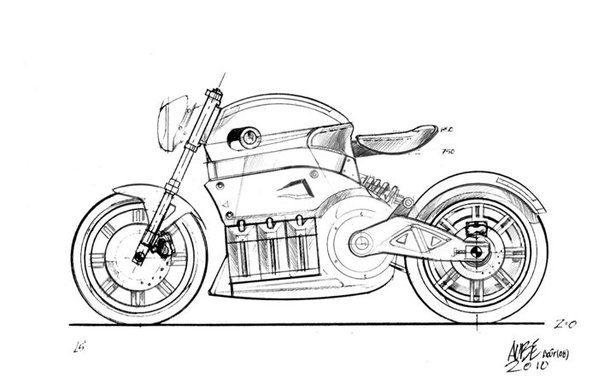 With the fearsomely athletic stance of a pitbull, you'd never suspect the SORA Superbike was hiding a secret. But it is, and it's a big one: the beastly modified clubman motorcycle is actually fully electric.
Manufactured by Quebec's Lito Green Motion, the SORA is built from carbon fiber & aluminum, and can ride up to 300 kilometers on a single charge. It can also accelerate to 200 km/h (around 125mph) with nary a downshift.
As far as power, the SORA motor is completely electric, and draws energy both from the regenerative braking system (when you brake, the lost energy is recycled into power), and a battery that's rechargeable at any "level two" charging station.
The bike isn't available yet, and performance details are still spotty, so be sure to sign up for notifications on its availability at the brand's website.
via Design You Trust