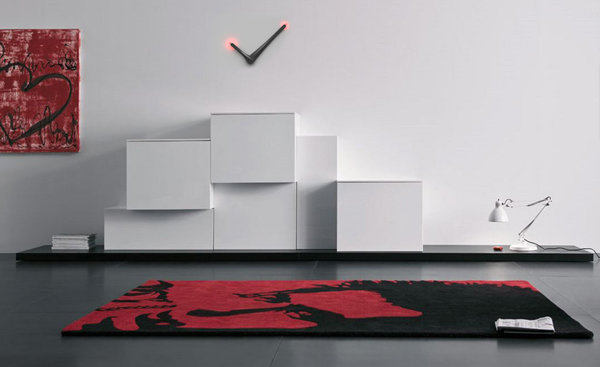 "Am I a classic, two-hand analog man? Or a tell-time-quick digital guy?" is the age-old clock store quest-- wait, there's no such thing at a clock store! But if there was, designer Uttam Banerjee's "Zeit" clock would get premium placement in said retail establishment, because it's the new hotness.
The I Design Award winning "analog-ital" clock features two matte black analog arms, each with an LED light in the tip that projects the hour and minute onto your wall in digital form. When the arms overlap on the hour, only one LED light projects so that you don't get a fuzzy, repeated image.
This minimalist timepiece is beautiful, and lodges itself in the same rarified post-modern art/decor conversation as revered pieces like the Eames lounge chair and Damien Hirst's dot paintings.
No word yet on price or where to buy, but check back soon for updates.
via zankodesigns