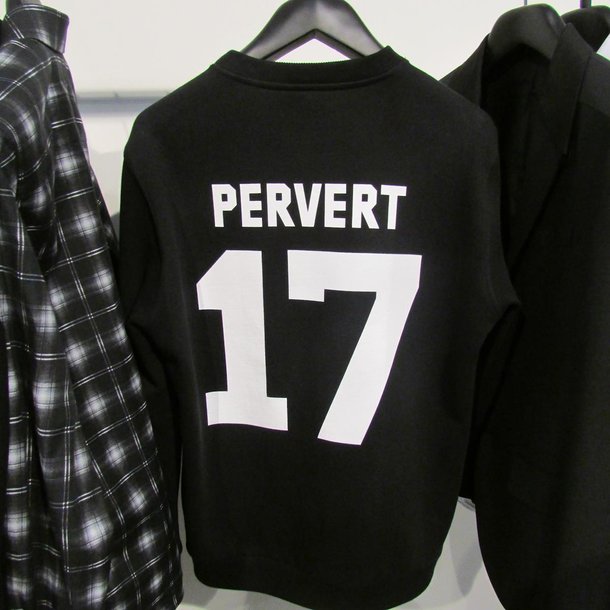 The "PERVERT 17" tee in Givenchy's Spring/Summer 2013 sneak preview is an obvious overture to Pyrex Vision's "PYREX 23" apparel. Those brands have seen a lot of each other, having most recently been paired by Yeezy on stage at 12.12.12. Looks like the French house is picking up what Virgil Abloh's brand is putting down. But Givenchy SS13 has plenty of inspiration beyond Pyrex.
The dogs-of-war motif reappears on a tee and a crewneck, but this time it's not a rottweiler, but a fearsome two-headed Doberman. Elsewhere, a single-headed version of the pup turns up on button-ups and crews, sometimes abstracted through what looks like the "Impressionist" filter on Designer Instagram.
Then there's the leather. Oh, the leather. By the looks of things, the standout piece from SS13 (amongst the standard, beautiful biker jacket, and a slick shearling bomber) will be the one directly below, a hoodie with a cotton torso that gives way to a shawl/cowl-type upper cut from one massive swatch of leather. Sleeves and hood are leather too.
We're pleased to see that Givenchy revisited some of our favorite motifs, too. The iconic stars get an update this season, appearing in embossed embroidery around the collars of a red crewneck, a black tee, a white jean jacket, and -- most impressively -- a red plaid button-up.
The brand is showing Spring/Summer 2013 at Paris Fashion Week (January 16th-20th). No word on release date or pricing yet, so keep an eye on our Givenchy coverage for more information.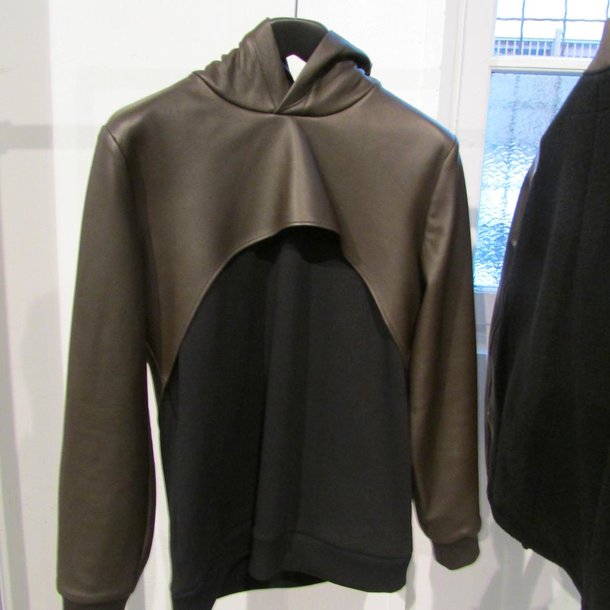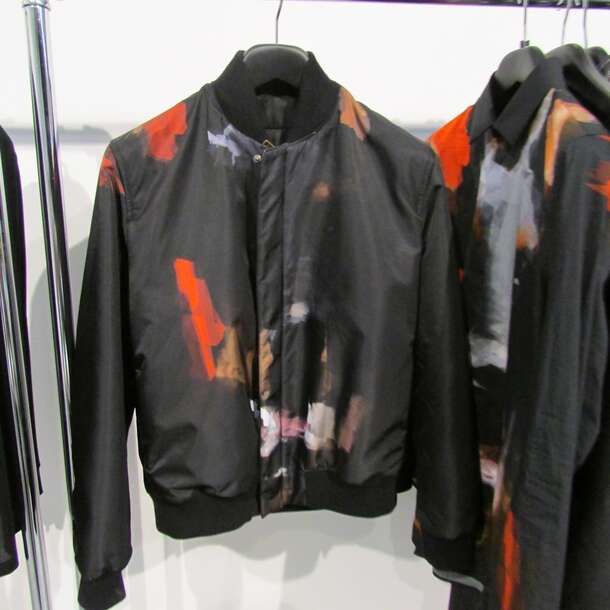 '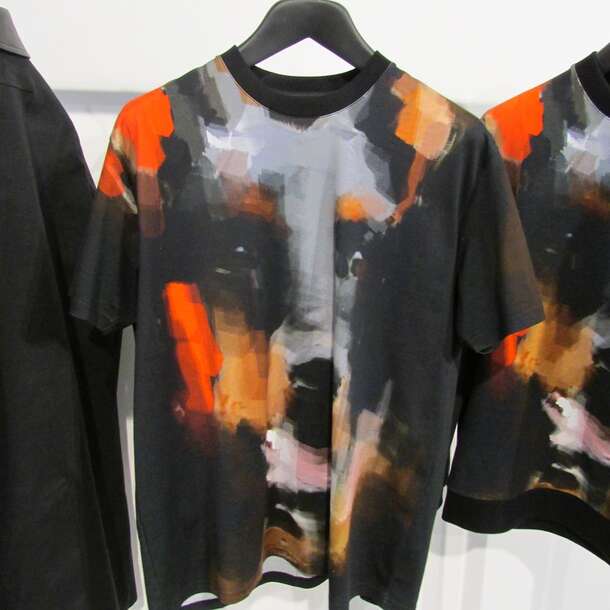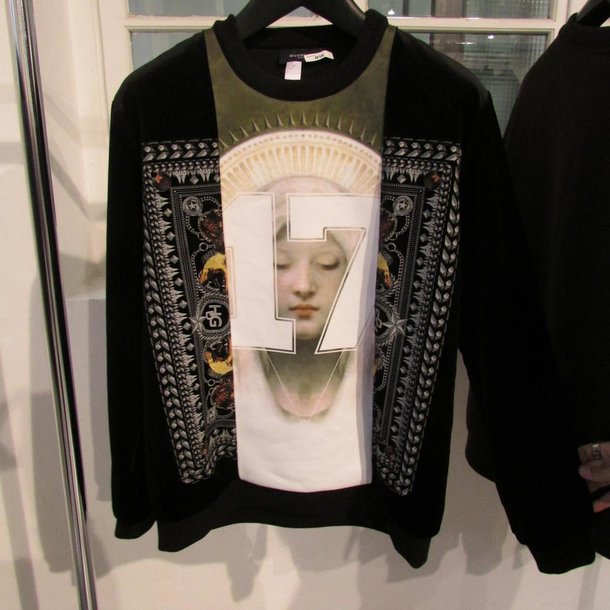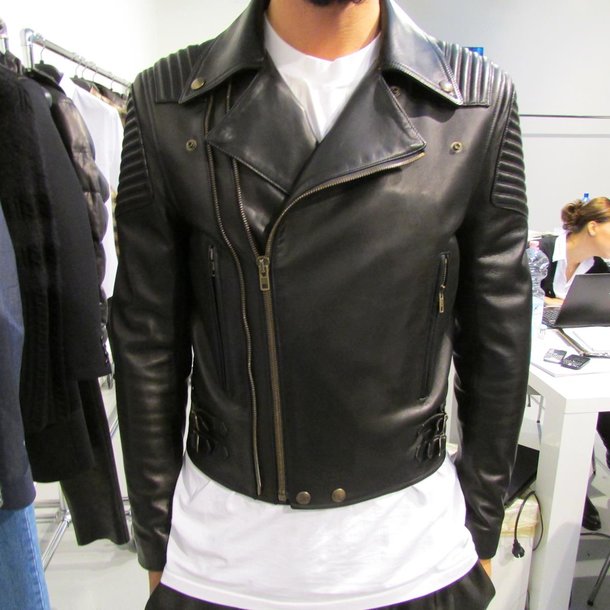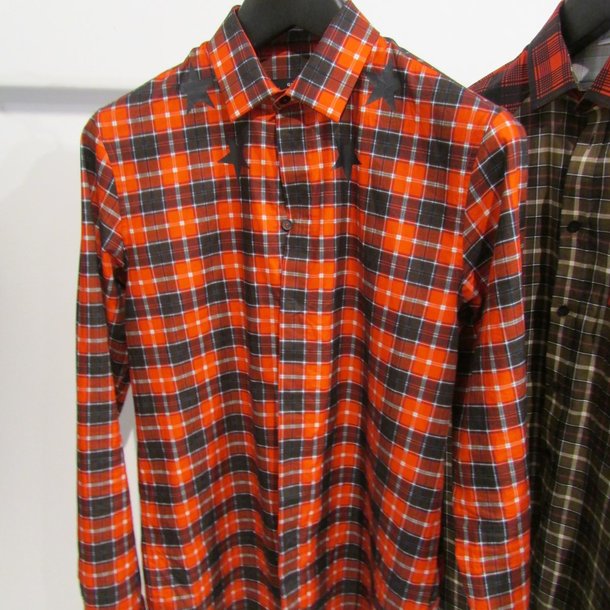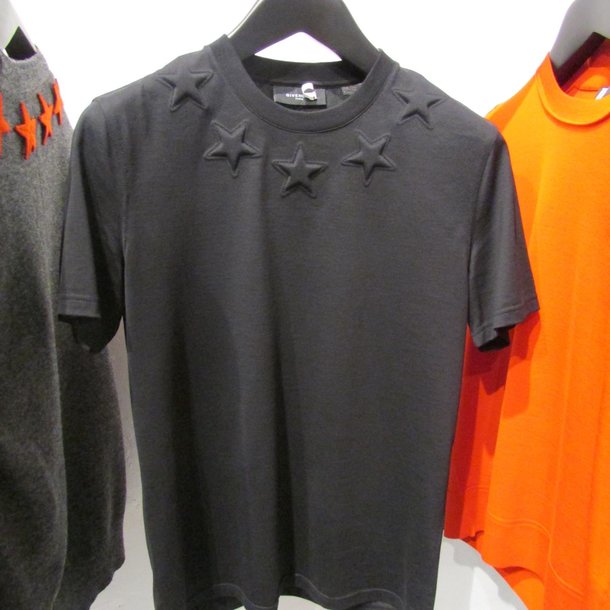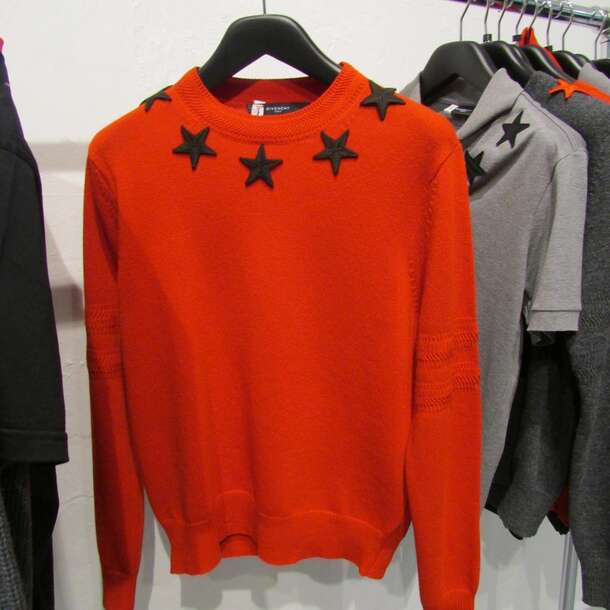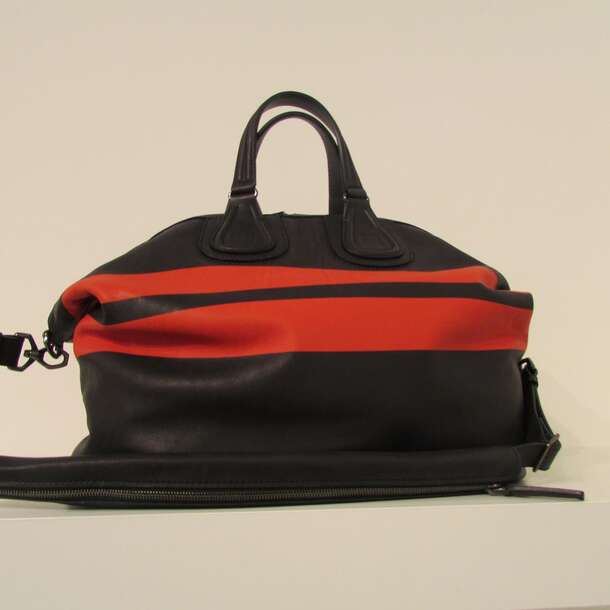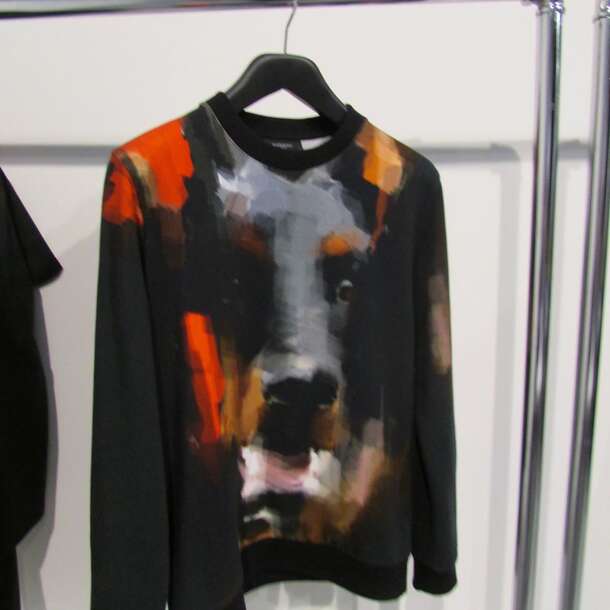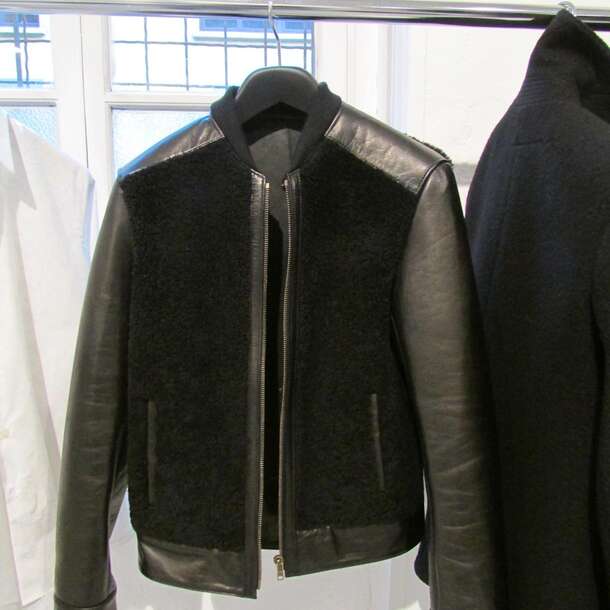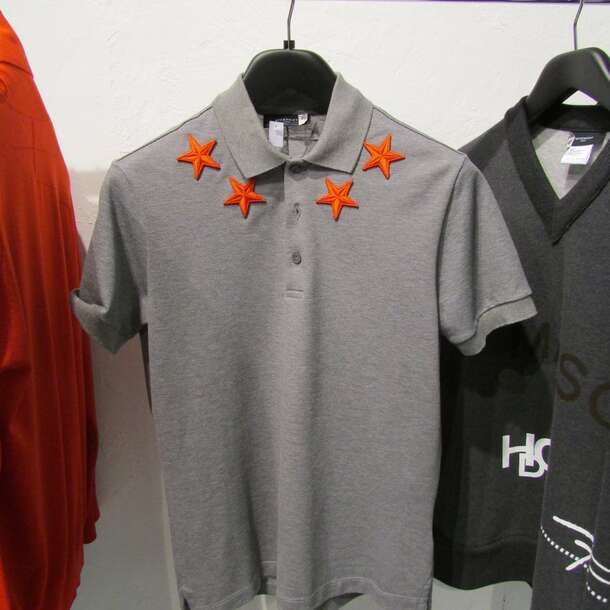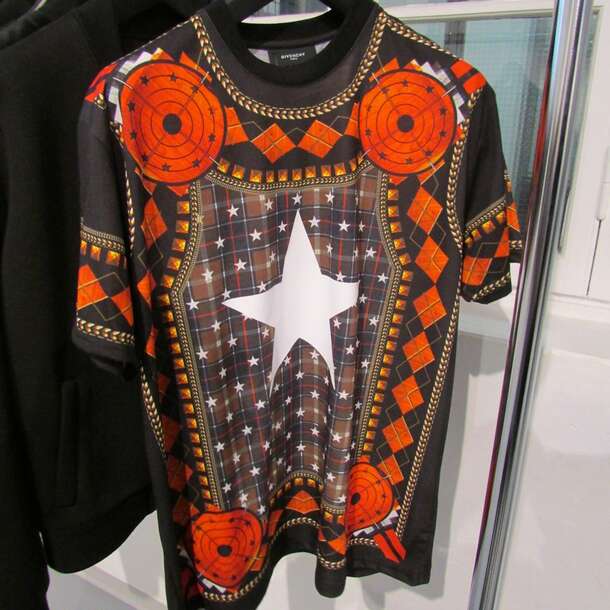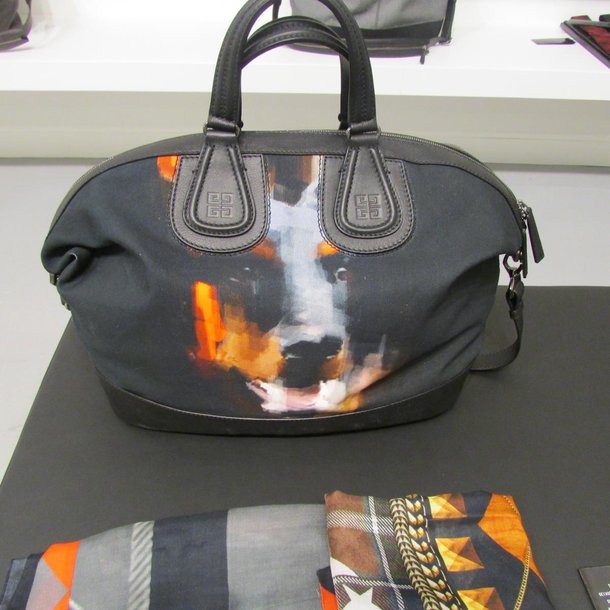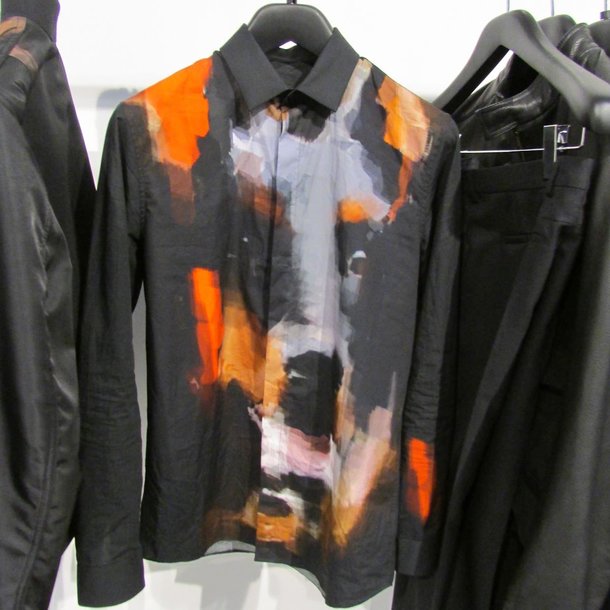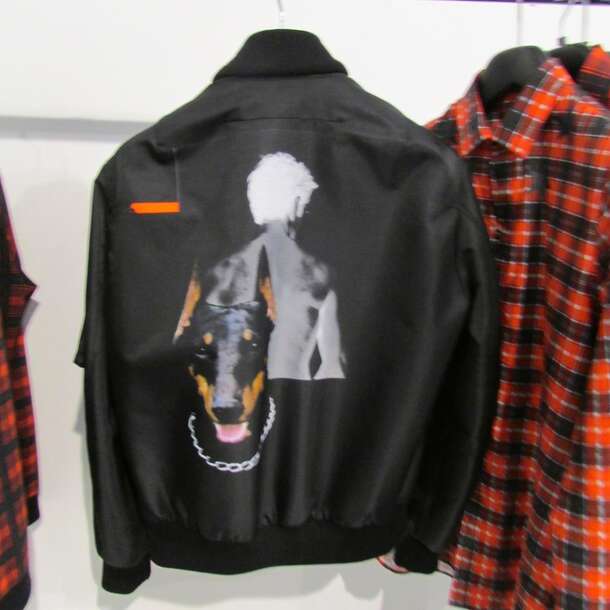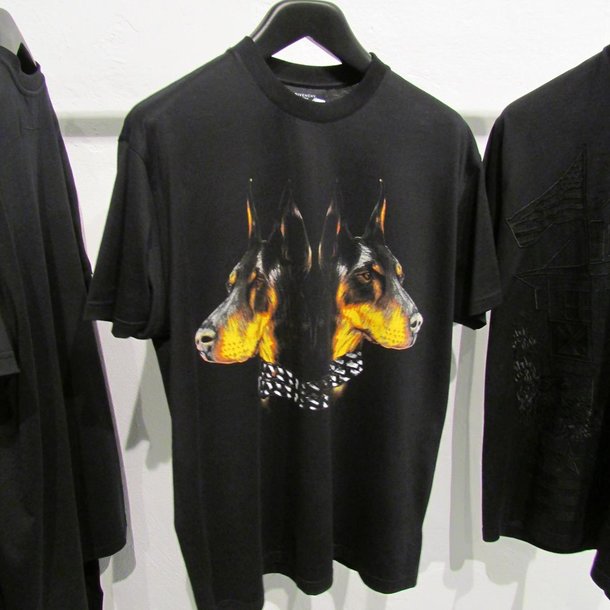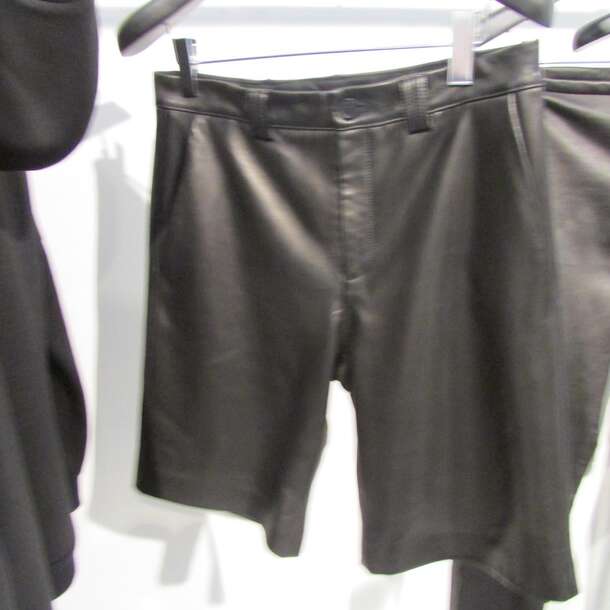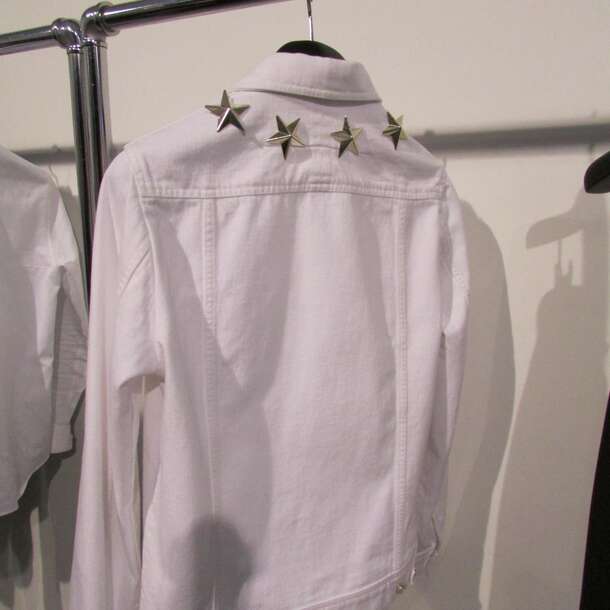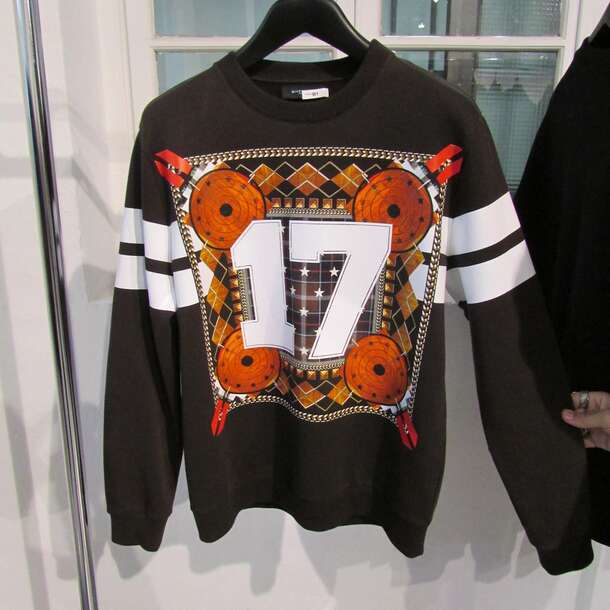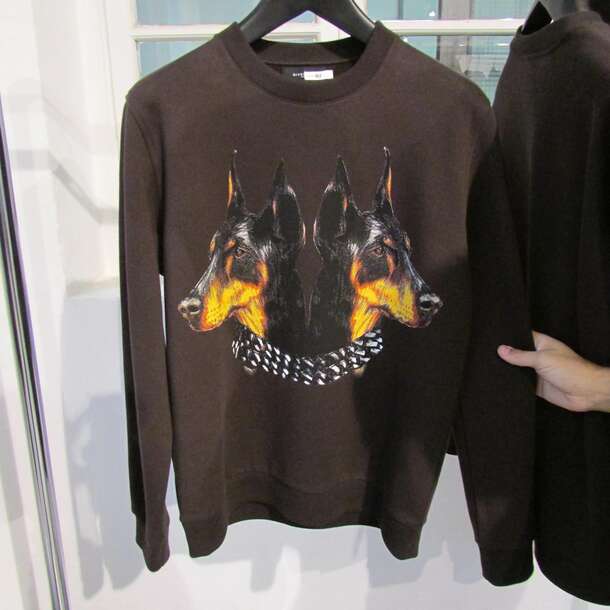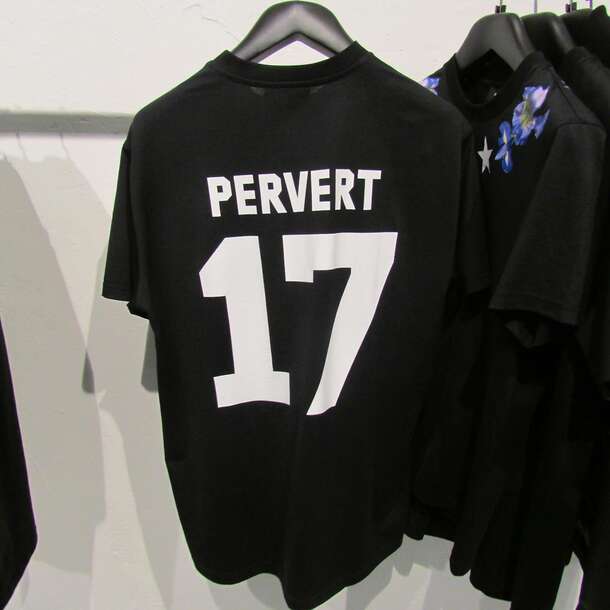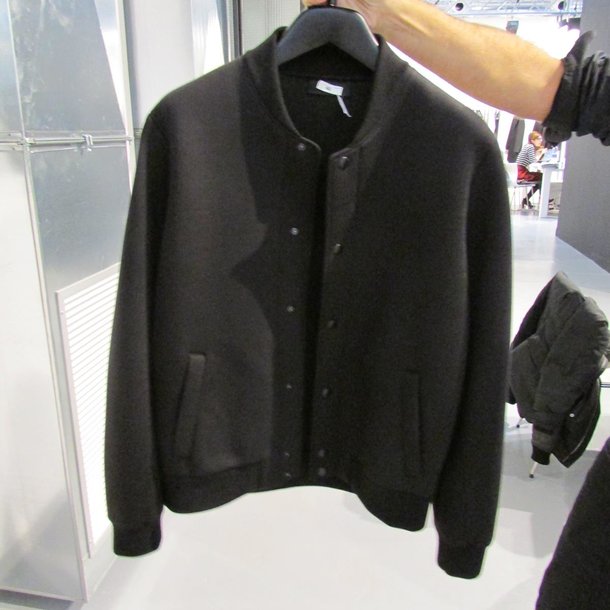 via DRBLOGSPOT